Cheryl Cole has married her boyfriend of three months, Frenchman Jean Bernard.
The news was first broken by The Sun newspaper. Cole then confirmed the reports on Instagram and Facebook, posting a picture of her wedding ring accompanied by a message, revealing she was married a week ago.
"I usually do not discuss my personal life but to stop the speculation I want to share my happy news... Jean-Bernard and I married on 7/7/14.. We are very happy and excited to move forward with our lives together.."
The former Girls Aloud singer is believed to have tied the knot in an intimate wedding ceremony on the island of Mustique, in Barbados.
A source told The Sun the couple exchanged vows in front of just four guests, including the 'Fight For This Love' hitmaker's mother Joan Callaghan.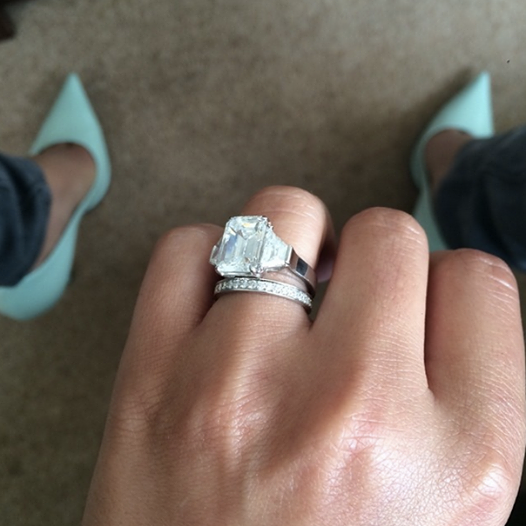 The 31-year-old began dating the 33-year-old restaurant owner in April and went public with their relationship at the Cannes International Film Festival a month later.
The relationship progressed rapidly, with Jean Bernard moving into the singer's luxury mansion in the UK last month.
A source told The Mirror newspaper the restaurateur was eager to make Cole his wife. ''Their relationship has really hotted up, and he's a very impulsive guy. 'He thinks the two of them are perfect together and would love to marry her.
"To people who don't know him it might seem rushed but he's a passionate Frenchman - he wears his heart on his sleeve.''
The 'X Factor' judge, split from dancer Tre Holloway seven months ago,
She was previously married to footballer Ashley Cole for four years from 2006 -2010. The pair divorced amid reports of his infidelities.