Chester Bennington's devastated wife has broken her silence to pay tribute to her late husband, also revealing what life is now like in the aftermath of his death.
The Linkin Park frontman was found dead on 20 July at his home in Palos Verdes, Los Angeles after an act of suicide. Talinda Bennington was the singer's second wife and they had been married for 11 years at the time of his death.
In a revealing statement released to Rolling Stone a week after Bennington's passing, Talinda says: "One week ago, I lost my soulmate and my children lost their hero – their daddy. We had a fairy tale life and now it has turned into some sick Shakespearean tragedy."
Expressing her fears for the future while also thanking fans for their support, Talinda continued: "How do I move on? How do I pick up my shattered soul? The only answer I know is to raise our babies with every ounce of love I have left. I want to let my community and the fans worldwide know that we feel your love. We feel your loss as well. My babies are so young to have lost their daddy. And I know that all of you will help keep his memory alive."
Remembering his character, Talinda concludes the letter: "He was a bright, loving soul with an angel's voice. And now he is pain-free singing his songs in all of our hearts. May God bless us all and help us turn to one another when we are in pain. Chester would've wanted us to do so. Rest In Peace, my love."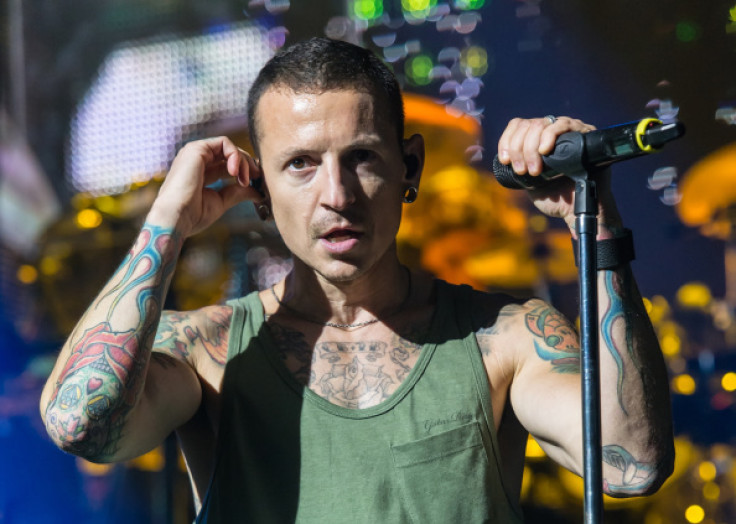 Bennington's son Jaime was born in 1996 during his relationship with Elka Brand – whose other son, Isaiah, he adopted. The singer also fathered son Draven Sebastian during his first marriage to Samantha Marie Olit, before having three children, Tyler Lee, and twins Lilly and Lila, during his third marriage.
A coroner ruled that Bennington's death was officially a suicide but the singer did not leave a note in the room. An autopsy is yet to be scheduled. The musician's Linkin Park bandmates released a statement in the days after his death, stating their "hearts are broken" and that a "boisterous, funny, ambitious, creative, kind, generous voice in the room is missing".
The band added: "The shockwaves of grief and denial are still sweeping through our family as we come to grips with what has happened. You touched so many lives, maybe even more than you realised. In the past few days, we've seen an outpouring of love and support, both public and private, from around the world."
According to reports, Bennington's family want to keep his funeral service private and are still deciding whether to hold a separate public memorial for fans.