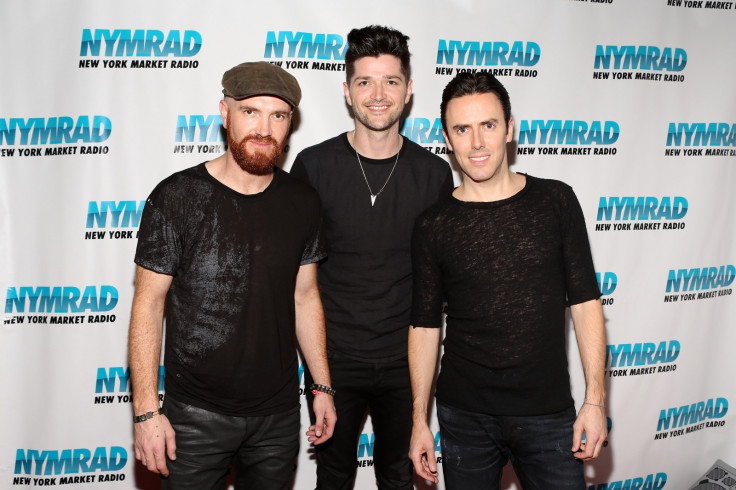 Irish rock band The Script are back with new music but they may sound a whole lot different. After a two-year break, Danny O'Donoghue, Mark Sheehan and Glen Power have gone back to the drawing board to revise their sound with the outcome seeing their familiar pop ballads left somewhat in the past in exchange for a trendier sound channelling reggae and EDM.
Those who fell in love with The Script in 2008 with their breakout hit, The Man Who Can't Be Moved, may be surprised by the seemingly sudden change of direction. However, the trio say they have always reinvented their sound with each album and warn that traditional bands could be in "danger" of becoming dated in the ever-changing musical landscape.
The Script's brand new single, Rain, loosely embodies the dancehall trend which has earned success for the likes of Justin Bieber, Anne-Marie and Dua Lipa. While traces of the band's identity are still heard on the track, Rain certainly sounds much different from The Script's former hits like Breakeven, Hall Of Fame and For The First Time.
Speaking to IBTimes UK, O'Donoghue said of the band's return: "It feels so good. It's only when you go away that you realise this is a different animal... we just took an elongated break to recharge the batteries again. We're just as hungry as we've ever been."
Realising that some fans may be taken aback by their new sound, Sheehan explained: "It's not necessarily following trends. I think it's more because we're fans of music, we're listening to all our peers and music we love. You're a sponge taking in all this stuff and it's what you regurgitate, that's what you do. But what is in danger a little bit is traditional bands.
"When you are sticking to that traditional sound, there are less places to get played nowadays. From album one to album five, I feel like they very much reflect the times because we always have one ear on society and what's going on musically and then one ear on what we want to do."
Listen to The Script's new single Rain:
The Script's fifth album, Freedom Child, strikes the perfect balance of modernising their material while making sure The Script blueprint still remains. Sheehan added: "I definitely think this album reflects that. It's a more extrovert album whereas the rest have been quite introvert so it does feel a little larger than life but that's probably because we're excited to get back on stage and let these songs translate to the live setting."
Freedom Child is inspired loosely by world events such as the recent spate of terror attacks but O'Donoghue is clear to state that The Script "are not a political band". Still, they thought it important to create a record centered on the message of "freedom" to give fans hope of a better future.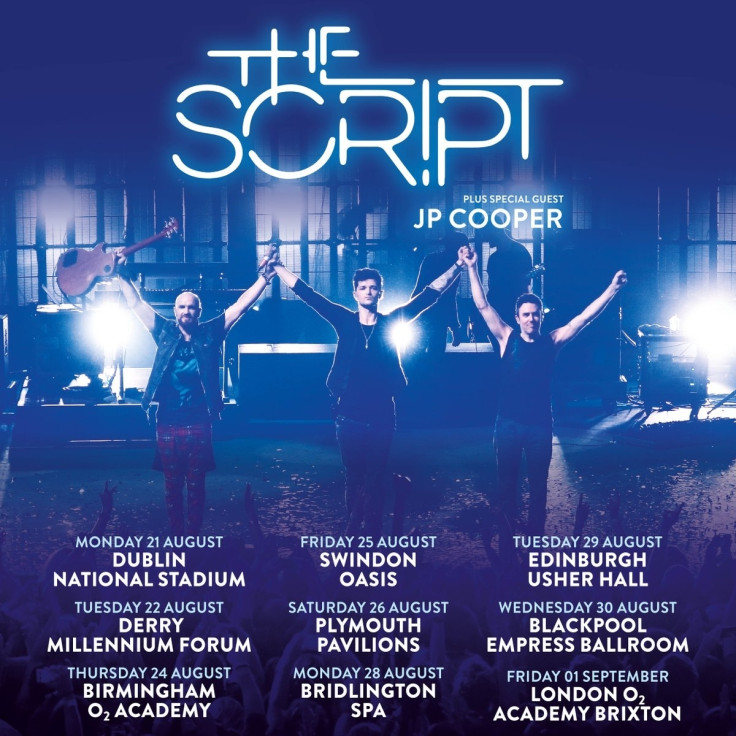 Sadly, one of those recent events included the death of Linkin Park singer Chester Bennington, who took his own life earlier in July. Like many other great musicians, Bennington battled personal issues relating to drug and alcohol abuse.
The Script say it is time that depression becomes less of a taboo subject in the music industry. Sheehan states: "I think we need to listen more... It's really sad because I think someone can appear under the surface to be incredibly happy and you don't realise that beneath it all they're absolutely broken or lonely."
Listen to The Script's The Man Who Can't Be Moved:
Power added: "Isolation is the dangerous part where they don't share how they feel or talk to somebody else. The minute you start locking yourself away then you're left in your own head and it's danger time. When someone starts talking to somebody who's listening, that takes half the weight away. It's the life-saver. I heard a great saying the other day: 'A problem shared is a problem halved'."
For now, The Script are looking to the future and are busy planning their upcoming UK tour, featuring a string of intimate shows in smaller venues than arenas and stadiums which they typically play.
So why the scaled back shows? Sheehan teased: "The intimate shows are something you miss a lot and being away for two years from actually playing shows, getting back into that is the reason for us to inject that love into it again."
He continued: "You miss seeing the whites of people's eyes and touching people's hands. The bigger the show that gap gets larger so it's hard to interact. We're a very tactile band so we like to get into the audience and just being part of it that way... It's a really exciting time as we've been starving for two years and hungry as f**k to rock the stage."
The Script's new single Rain is out now while their fifth studio album, Freedom Child, is set for release on 1 September. Tickets for their UK tour are also on-sale now.