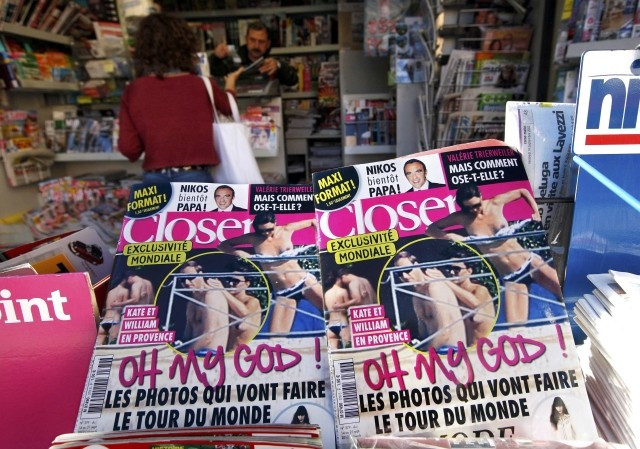 A string of pictures showing Duchess Kate topless and rubbing sun cream on to Prince William's back have been published by Italian gossip magazine Chi.
The magazine has unveiled a selection of the images, which sparked global controversy when they were published by French magazine Closer on 14 September, in a special edition.
Chi claims it has more than 200 topless images of Kate, taken during her holiday with Prince William at a luxury chateau owned by the Queen's nephew Lord Linley.
The royal family is taking legal action against the French version of Closer, which is published by Italian publishing house Mondadori, for publishing the images. It is as yet unclear whether further action will be taken against any other magazines which using the pictures.
Chi's editor Alfonso Signorini has already issued a statement defending his decision to publish the images.
Mr Signorini said. "These pictures are not offensive or in poor taste, they are not morbid and they do not damage the dignity of anyone.
"Instead the pictures that were published in Britain of Prince Harry were exactly that - if I didn't recognise the journalistic value of what I had then if I did not publish them I would be better off in a market selling artichokes.
"These pictures were taken while the couple were on a terrace and they were taken from a public place so there is no suggestion of an invasion of privacy."