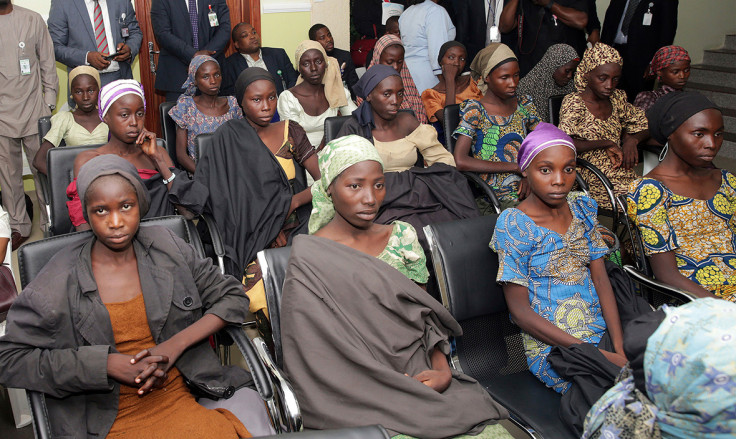 News that 82 of the Chibok girls had been freed by Boko Haram in early May was met with jubilation throughout Nigeria and across the world.
But now, the difficult process of reintegration with families and communities amid unprecedented international attention, must begin.
The April 2014 abduction of 276 school girls from the Government Girls Secondary School in Chibok, north-east Nigeria shocked the international community. Local campaigns took hold as Michelle Obama and celebrities championed their release and #BringBackOurGirls went viral.
And although 50 of the girls escaped soon after being kidnapped, two others fled in 2016 and 2017 and a further 21 were freed in October last year, progress has been painstakingly slow and around 100 girls remain in captivity.
Formed in 2002, Boko Haram has killed thousands in northern Nigeria and neighbouring Cameroon, Niger and Chad with the recruitment of child soldiers a continuing tactic used by the Islamist group.
Since beginning military operations in 2009, 8,000 children have been recruited. The high-profile Chibok kidnapping put a spotlight on the unique role of girls in armed conflict. Globally, about four out of 10 child soldiers are girls but their exploitation is generally overlooked and their roles often go far beyond the front line.
A recent UN report of a 1,650 children recruited by Boko Haram between July 2015 and December 2016, nearly 40% were girls and a growing number are being used in suicide attacks. Many of the school-aged children were 'wives' for Boko Haram soldiers and it is likely a significant number suffered sexual abuse while in captivity. Although some girl soldiers do engage in direct fighting their roles can often centre around domestic duties.
Returning girls face 'stigma and rejection'
The release – agreed in exchange for five Boko Haram prisoners – is a significant coup for ailing Nigeria president Muhammadu Buhari but brings with it a myriad of challenges in reintegrating 82 young women back into their communities.
Stigmatisation and rejection among family members and communities can be a major issue and is often magnified for returning girls believed to have been sexually abused or involved in sexual activity outside marriage.
Long-standing cultural views and witchcraft beliefs mean communities regularly reject girls formerly associated with armed groups, and many are referred to as 'Boko Haram blood' or 'Annoba' (epidemics), according to recent Unicef research.
"This [Annoba] infers that these girls and women were radicalised while in captivity, and if allowed to reintegrate...they might recruit others," the report says.
In 2016, Child Soldiers International's researchers spent several months in eastern Democratic Republic of Congo (DRC) talking with returning girl soldiers. An account from one girl formerly associated with an armed group highlights the problems many can encounter.
"Not two days goes by without neighbours making us feel we have known men," the 14-year- old said. "We are not allowed to associate with their daughters."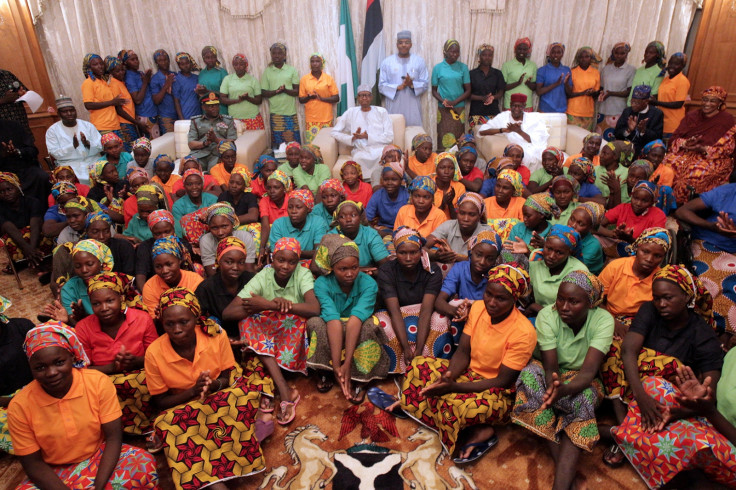 Why girls decide to continue living with armed groups
The possibility of being shunned by communities can lead to some girls choosing to stay with armed groups, while others do so as they perceive life there to be better. A spokesperson for President Buhari revealed that one girl set to be released had refused, saying "No, I'm happy where I am. I have found a husband."
A similar view was shared by girls we interviewed in DRC, with one 20-year-old saying: "If we leave the group, we're going to be targeted, rejected. So many girls accept and continue to live with their bush husband."
Such social exclusion is one of the main obstacles to reintegration – coupled with a lack of tailored support, it can mean that mental health problems can be amplified as children who need a warm welcome and psychosocial support continue to be victimised.
Our DRC research, set to be released in June, shows that of 150 former girl soldiers interviewed, more than one-third had never received any assistance on their return.
Given the international focus on the Chibok story and the existence of local advocacy and campaign groups, a lack of support may not be a problem. But the fact that their three-year ordeal has been played out in newspapers and on television screens from Lagos to London has created unprecedented attention.
On the 7 May release, Amnesty International said it was critical the girls were not exploited by Nigeria's government as a 'publicity stunt' in its fight against the Islamist group and Human Rights Watch has criticised the government for its failure to protect the girls' privacy. Meanwhile, the 21 other girls freed late last year have yet to return to their communities.
The government must stop utilising the girls for any political purposes and allow reintegration to begin with their communities.
Away from the glare of cameras and foreign journalists, the reality is that child soldiers, be they in Nigeria, DRC or Nepal, often have lived through extremely traumatic experiences and ensuring their return home and their full acceptance by family and community is of utmost importance to guarantee their recovery and enabling them to lead normal lives.
Educating families, community members, religious leaders and schools on reintegration practices and how to welcome children back is vital. The Chibok girls release is indeed a celebratory moment but a return to normal life for the 82 young women in north-east Nigeria may be a long way ahead.