"I was raped during the post-election violence, in mid-January 2008. It was a neighbour I knew. He said he had come to look for his friend, and he just took advantage of the violence at that time to violate me." Eight years may have passed, but 48-year-old Jaqueline Mutere says she is reminded each day about her ordeal, from which a child was born.
Mutere was just one of the 900 reported victims of rape and sexual violence that occurred during the explosion of post-election violence in Kenya between December 2007 and February 2008. This period was marred by mass violence. Civilians and police were reported to have fired live bullets, people were beaten or shot with arrows, roads were blocked by barricades and fires, police used of excessive force against protesters, and ethnic-based killings ensued, leaving at least 1,133 people dead and more than 600,000 displaced. In 2014, rights groups estimated the post-election violence may have included 40,000 incidents of sexual and gender-based violence.
But, while the Kenyan state has had eight years to provide support services – including medical care, psychosocial support, monetary compensation and other redress – to victims of the violence, it has failed most rape and sexual violence victims, who continue to experience physical and psychological trauma and economic hardship.
Number of rape victims widely underestimated
Agnes Odhiambo, women's rights researcher and advocate at Human Rights Watch, believes the number of women, girls, and boys raped during the violence has been widely underestimated. Speaking from the capital Nairobi, she told IBTimes UK many victims would have been reluctant to report their perpetrators, who included militia groups, humanitarian workers, members of Kenya's security forces, and high level politicians.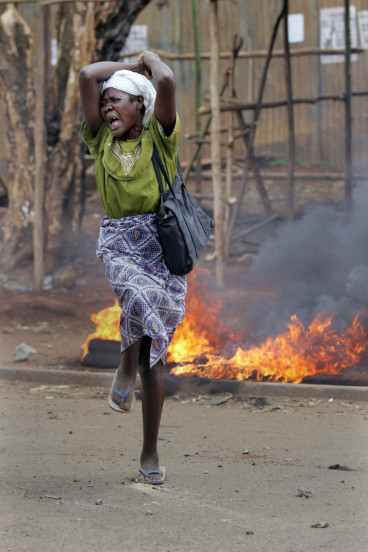 Mutere, whose case was never bought to justice, told IBTimes UK that some of the women were raped by policemen on patrol but because of the "nature of the act, you are unable to look at somebody's face during the ordeal. So you don't know who did this to you".
Coupled with the fact that many victims were unable to leave their homes to report the crimes because of the widespread insecurity, they were also reluctant to report the crimes due to the stigma of immorality attached to sexual violence. Those who dared come forward at times faced "largely inaccessible, negligent and unresponsive police", who either trivialised their ordeal, or failed to collect forensic evidence that could be used in prosecution.
"Some women who went to hospital faced negative attitudes from health workers, who refused to attend to them or give them medical reports showing that they had been raped, or refused them treatment on the basis of their ethnicity," Odhiambo said.
"My conviction is that many more rapes happened". This may explain why only a handful of individuals have been convicted of sex crimes related to the post-election violence – almost a decade on.
Grace-Agenda: healing women
Mutere realised she was pregnant a month after her rape. She decided to get an abortion – which she did not managed to have – and when she decided to give up the child to the Child Welfare Society of Kenya, the social worker, who was supposed to come when she was giving birth, failed to turn up.
Her child – a girl she called Princess – was born on 12 November 2008, but Mutere had to return to hospital for two months after developing a sepsis of the caesarean section wound. "The issue at the time is that I felt I had nobody to speak to about this," she said, pointing to the lack of psychological support for victims like her.
After meeting "so many women who were traumatised, who had had unwanted pregnancies from their rape" and realising that many of these children were abused because of the nature of their conception, Mutere decided to start Grace-Agenda, an organisation she hoped would help her, and others, heal physically and mentally. The organisation now provides group therapy and has recently launched income-generating activities – including including craft, bead and tailor-work.
Almost six years after setting up Grace-Agenda, Mutere says there is a notable difference in the lives of the 70 women involved in her project.
"First of all, they have become independent, they are economically empowered, so they are in charge of their own lives and make decisions for themselves," she explained. Two of these women have become advocates and now sit on gender-working groups within their communities.
Some women were able to go back to their husbands after a "process of reconciliation", but not all women who had children following their rape have healed. "A few of them do love their children, but many of them are still going through the motions of bringing up that child," Mutere explained.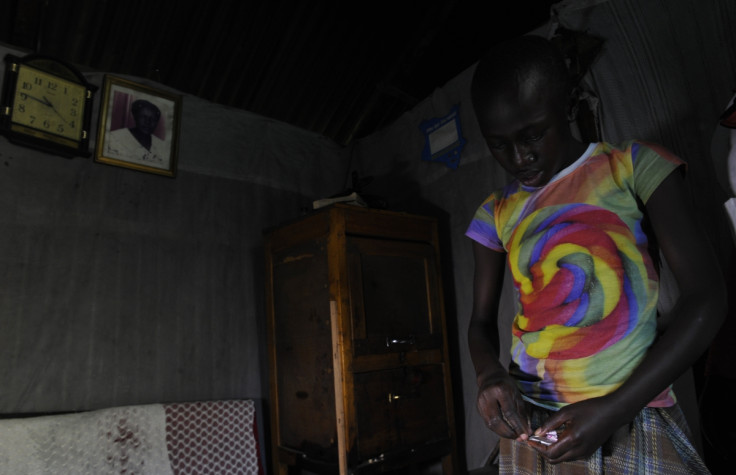 Government has failed victims
Sadly, the majority of victims have not had the chance to encounter the incredibly energetic Mutere, and still face the devastating consequences and stigma linked to their rapes.
In the immediate aftermath, there is need for post-rape care within 72 hours so that women are treated for any physical injuries or given medication to prevent HIV infection, STIs or pregnancies, Odhiambo explained. In most cases in Kenya, however, that was not possible because of insecurity, trauma, lack of transport or insufficient money for treatment.
"Now, many of these women are living with HIV they contracted during their rape, many have described to us symptoms typical of STI – vaginal bleeding, smelly discharges, pain during sexual intercourse or whilst passing urine – some of them still cannot walk properly, have problems sitting or going to work in the farms (which is the only source of livelihood in some areas)".
Apiyo P, a 53-year old mother of five who was beaten and gang-raped by four men, says she "doesn't know how to reach the government to ask for help", despite having serious and debilitating injuries.
She testified: "I am not at peace, my body is not the same. If I am pressed, urine just comes out. I feel weak, Sometimes I have a dirty-smelly discharge coming from my vagina. I feel pain in my lower abdomen (...) I don't have money to go to a big hospital. I have so much shame (...) I just sit and wait to die."
Like many displaying very disturbed mental states, Apiyo – whose husband was killed during the violence – spoke about insomnia and difficulties to perform everyday tasks, throwing her into poverty after she lost her clothes boutique business."I think about the rape, my financial problems, and the death of my husband. I have become a beggar. Sometimes I don't have food. I don't have any help from my family".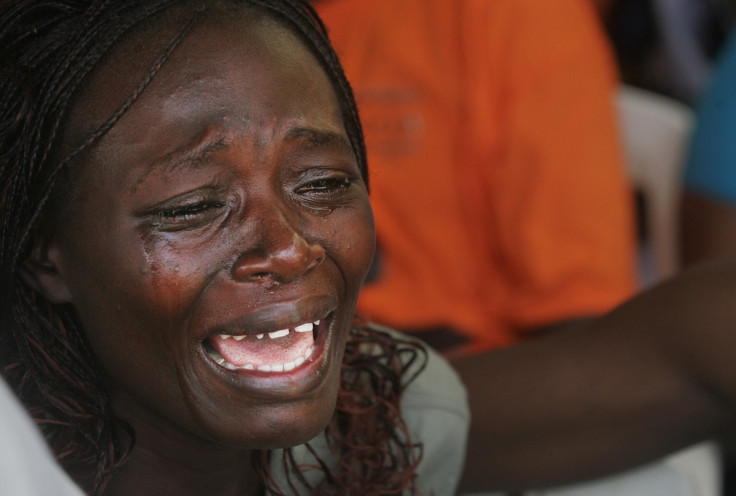 Need for a legal framework for victims
"What speaks volumes about the government's attitude towards sexual violence survivors is that, following the post-election violence, the government has implemented some programmes to help other victims – people who lost property, were displaced from their homes – but has never initiated any programme to help women who were raped. It shows the government does not see this as a priority, or that this group that really needs help needs assistance from the government," Odhiambo explained.
Sexual violence in Kenya: the numbers
According to a report released in 2012 by the United Nations with the Kenyan government, at least 32% of females under the age of 18 in Kenya experience some form of sexual assault.
A report from Kenya's national commission on human rights in 2006 adds that a girl or woman is raped every 30 minutes in the African country.
Indeed, victims face the much larger problem of lack of political will to investigate and prosecute those who were involved in the post-election violence more generally including those who may have financed the violence – not only those who perpetrated sexual violence.
"Some people mentioned by the Working commission that investigated the violence are people who are in political leadership or who were in government at the time – people high-up. So, there is that reluctance for them to bring them to accountability because they are implicated," Odhiambo added.
However, the advocate believes that "renewed momentum around developing a reparations process offers the Kenyan government an opportunity to rectify these failures and ensure justice and redress for post-election sexual violence".
While Kenya lacks a clear legal framework to investigate and prosecute perpetrators of conflict-related sexual violence, compensate victims, Mutere says Grace-Agenda is working towards ensuring the government implement a reparations programme it announced last year. She said: "We want the sexual violence survivors to be the first beneficiaries."