The Chibok schoolgirls freed from the clutches of Boko Haram will return to school in September, Nigeria's minister of women affairs has said.
After months of negotiations, 82 girls were finally released on Saturday (6 May) in exchange for five militant leaders. The victims had been held captive for more than three years by the Islamist group after they were seized from their dormitories in a mass abduction that shocked the world.
They join 21 other schoolgirls who were released by Boko Haram in October last year. However, more than 100 of the 276 students who were abducted in 2014 are still missing.
Nigerian minister Aisha Alhassan said the recently freed girls are in a more positive state than those who were released in October.
"Their psychological state is better than when these ones [the 21] came, so I believe between now and September these other ones should be able to stabilise and we will be able to take all of them to school in September," Alhassan was quoted as saying by the BBC.
"As a lay person, not as a medical doctor, I feel that medically too they are not too bad," she added.
The girls who were freed on Saturday are undergoing rehabilitation similar to that of their peers who were released in October. According to the UN, "it includes, among others, access to quality education to bridge the learning gap created during the abduction, access to reproductive health care for their sexual well-being and rehabilitation support, and a skills-acquisition programme to ease their reintegration into their society."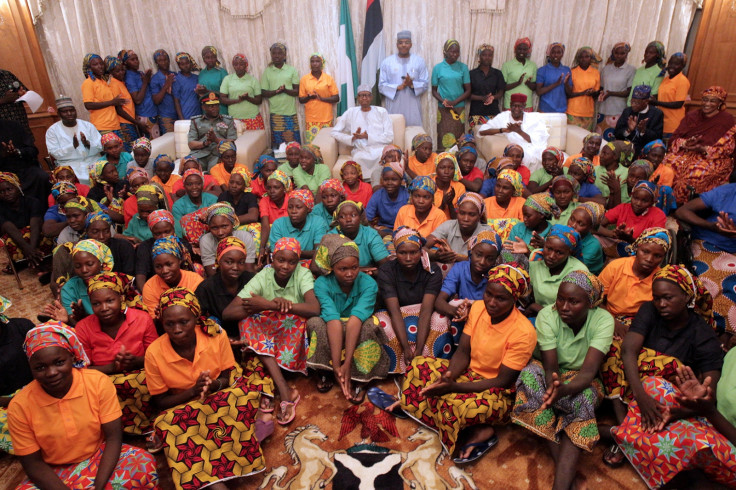 Alhassan said the government will continue to seek expert advice on the girls' psychological state. She added that parents "are free to come and see them anytime" and that the girls are at the rehab centre "of their own free will, nobody is compelling them to be here".
One girl who wanted to see her family was able to do so. "She indicated that she wanted to go home," said Alhassan. "She is at home now, she will spend two weeks and come back."
Switzerland helped secure the release of the 82 schoolgirls "at the request of Nigeria" and has urged the terror group to free those it is still holding captive.