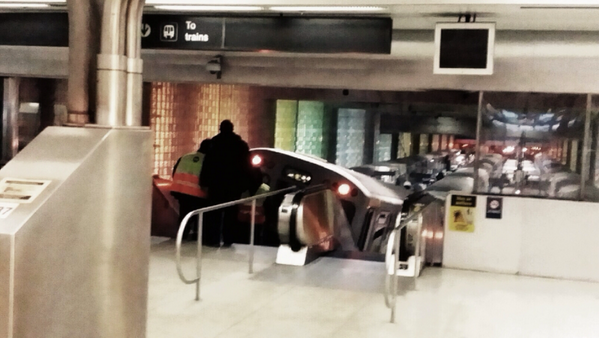 Thirty people were injured after a Chicago Transit Authority (CTA) train derailed at the city's O'Hare Airport.
The Blue Line train careered through the end of the platform and struck the escalators that lead to the airport terminals.
Chicago Fire Commissioner Jose Santiago said the train "climbed over the last stop, jumped up on the sidewalk and then went up the stairs and escalator."
CTA Spokeswoman Lambrini Ludkis confirmed the derailment and said that there is currently an alternative service in place.
The injuries are not life threatening according to Chicago Police Department headquarters. Twelve of those injured were listed as being in fair condition at Resurrection Medical Centre.
Another seven people were taken to Advocate Lutheran General Hospital with reported neck and back pain.
CTA said:
A Transportation Security Administration (TSA) worker told NBC that the train "didn't even slow down when it was coming".
"It was chaos," the TSA worker added. "People were freaking out. Trying to figure out what happened. Trying to make sure everyone was okay."
UPDATE: Chicago Transit Authority spokesman Brian Steele said authorities are trying to piece together what happened, but says the train was likely traveling too fast.