Seven years since it launched, the Chilcot Inquiry will on Wednesday (6 July) publish findings into the build-up to the Iraq war, the conflict itself and its chaotic aftermath. The report will be published at 11am before its architect, Sir John Chilcot, makes a statement.
Weighing in at a mighty 2.6m words, the report spans summer 2001 to the end of July 2009 and draws upon tens of thousands of documents – including correspondence between then Prime Minister Tony Blair and US counterpart President George Bush - and hundreds of hours of witness testimony.
IBTimes UK details the events that brought us to where we are today.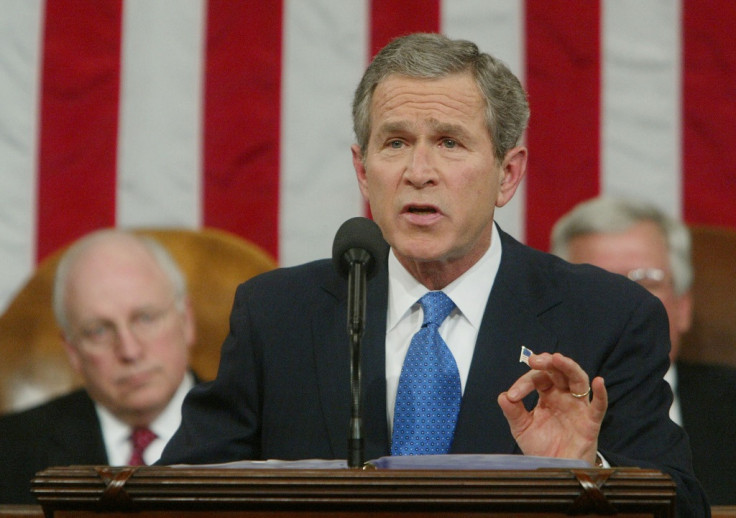 September 2002 - George W Bush addresses UN
US president tells United Nations that Iraq shelters terrorists including al-Qaeda escaped from Afghanistan. Bush adds Iraq is acquiring material to build nuclear weapons and that Saddam Hussein is a "grave and gathering danger".
Tony Blair publishes the so-called 'dodgy dossier'. Parliament is recalled to discuss the report "Iraq's Weapons of Mass Destruction: The Assessment of the British Government". In it, Prime Minister Blair claimed Iraq had WMDs ready for use within 45 minutes of a strike order.
March 2003 - War starts. Bush gives Saddam Hussein an ultimatum to leave power before the UN pulls out its inspectors.
President announces the beginning of a "broad and concerted campaign" starting with air strikes to make way for ground forces.
April 2003 - Iraqi forces overthrown. US, British and coalition forces overwhelm Iraqi Army. Weeks later, Iraqi civillians and American troops pull down a Saddam statue in Baghdad.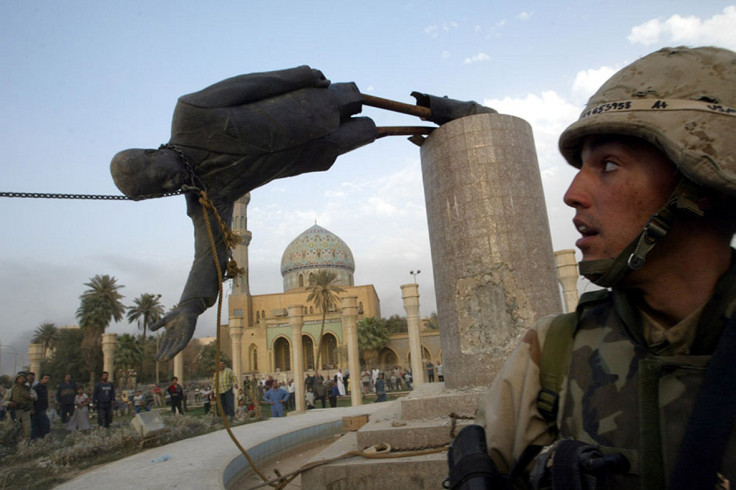 May 2003 - 'Mission Accomplished'. Standing on board the USS Abraham Lincoln, Bush announces the end of major combat operations.
July 2003 - Dr David Kelly found dead. Scientist who claimed the government's report into Iraq's WMD capability was "sexed up" is found dead in woods near his Oxford home. A public inquiry by Lord Hutton concludes he committed suicide.
December 2003 - Saddam Hussein captured in Tikrit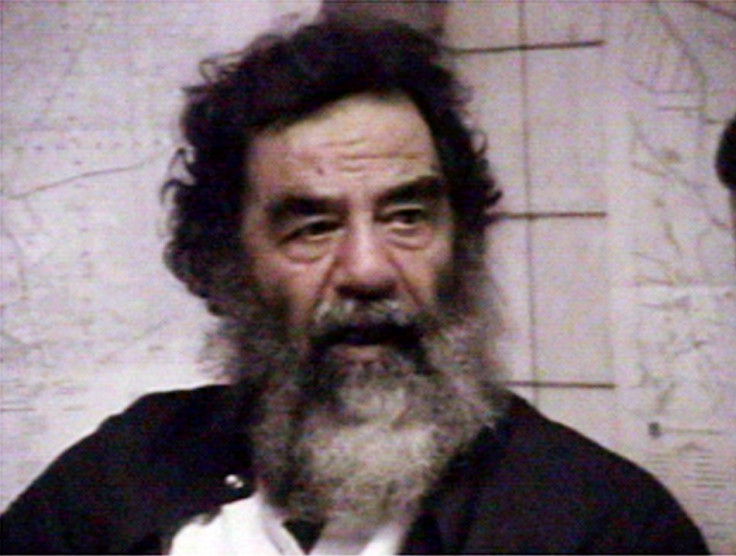 January 2004 - US government ends search for WMDs in Iraq with inspector David Kay saying "we were almost all wrong.
April 2004 - Photos show US soldiers abusing Iraqi prisoners at the Abu Ghraib prison. Seven soliders are given prison sentences.
November 2004 - Battle for Fallujah. 15,000 US and Iraqi forces soldiers launch attack on insurgent stronghold. Red Cross claims 800 civilians died during fighting.
December 2005 - Iraqis vote for first full-term government since 2003 invasion
April 2006 - After months of deadlock, Nouri al-Maliki becomes Iraqi prime minister.
June 2006 - Abu Musab al-Zarqawi killed. Leader of al-Qaeda in Iraq killed in US air strike
November 2006 - Saddam sentenced. Former dictator's trial ends with a sentence of death by hanging. He is executed the next month.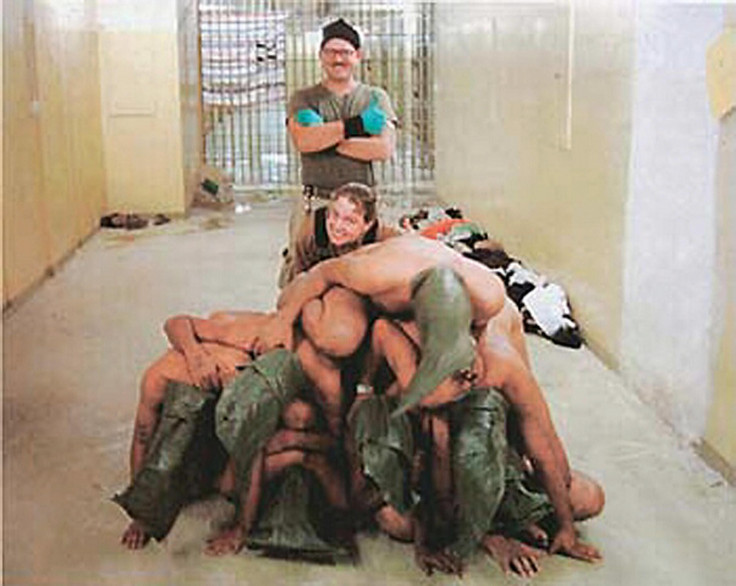 January 2007 - The Surge. Bush announces more US troops will be deployed to beef up presence in Baghdad. General David Petraeus takes control of US forces one month later.
December 2007 - Britain hands over Basra to Iraqi forces, effectively marking the end of nearly five years of British control of southern Iraq.
January 2008 - 'De-Ba'athification'. Legislation passed allowing former officials from Saddam Hussein's Baath party to return to public life.
November 2008 - Obama pledge. Barack Obama win US presidential election vowing to withdraw troops from Iraq within weeks of entering White House.
Iraqi parliament agrees pact with the United States under which all US troops would leave the country by the end of 2011.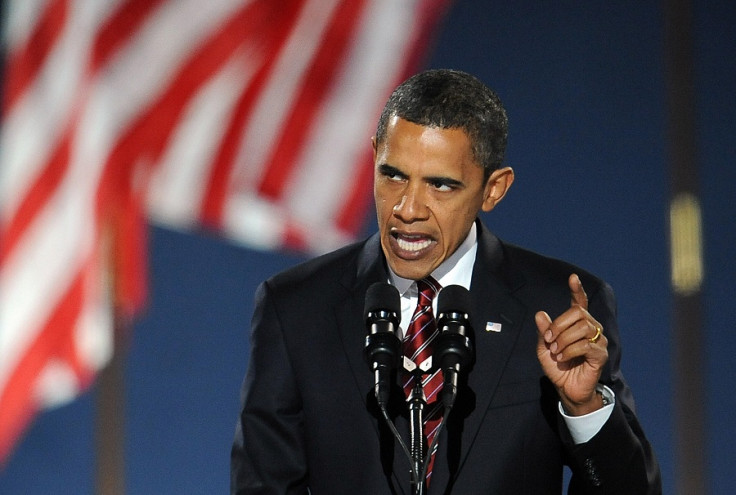 February 2009 - Drawdown. Obama announces troops will return home by August 2010
July 2009 - Chilcot launched. Prime minister Gordon Brown says inquiry will be set up to "learn the lessons" of the Iraq conflict, to be led by former civil servant Sir John Chilcot. It will span summer 2001 to the end of July 2009, he says.
November 2009–February 2011 - Chilcot hearings. Brown first stated that evidence would be heard in private but changed his mind after received criticism. The first round of public hearings began on 24 November 2009 until early February 2010. The second round ran from 29 June to 30 July 2010, following a break for the general election. The final round ran from 18 January to 2 February 2011.
May 2011 - Scale of inquiry emerges. Sir John says inquiry investigated "tens of thousands of documents and many hundreds of hours of witness testimony". He added that the inquiry "cannot predict now how long that would take".
December 2011 - US completes troop pull-out.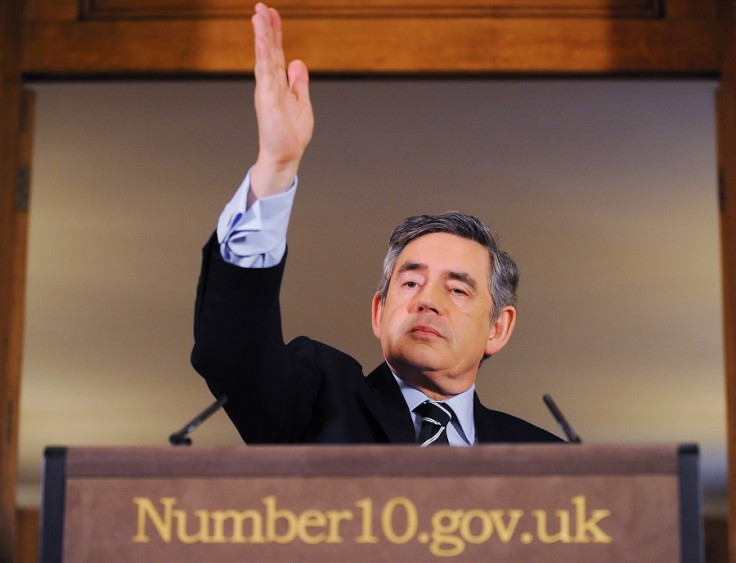 July 2012 - Sir John reported that the inquiry would be in a position to begin the Maxwellisation process – giving those criticised an opportunity to respond – by the middle of 2013.
May 2014 - Blair/Bush letters. Agreement reached on cabinet-level discussions and communications between Blair and Bush.
October 2015 - In a letter to David Cameron, Sir John wrote that the inquiry anticipated completing the text of the report in the week of 18 April 2016 and expected to be in a position to agree a publication date for June or July.
May 2016 - After national security checks are completed, the report, which weighs in at a colossal 2.6m words, is proofread and formatted for publication.
July 2016 - Prime Minister David Cameron receives an advance copy of the text before it is published at 11am on Wednesday, 6 July.