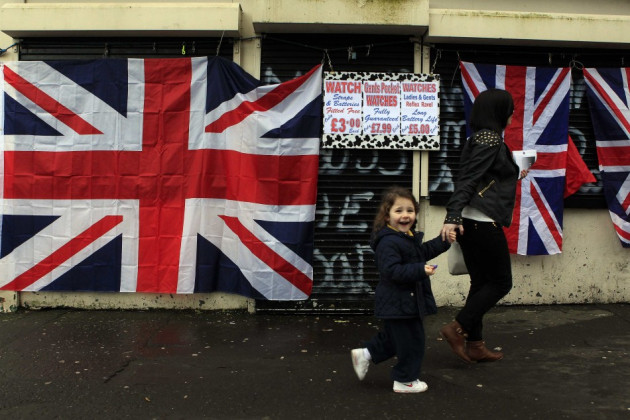 Over a million families will lose some or all of their child benefits under the new changes in the scheme which came into force in the UK.
As per the change, which has drawn intense political debate, families with one parent earning more than £50,000 (€61,463, $80,133) will lose part of their child benefits and with one parent earns above £60,000 will lose their entire benefit.
The government, which faces a huge fiscal deficit, intends to save £1.5bn per year with the move.
Under the child benefit scheme, parents will get £20.30 a week for the first child, and then £13.40 a week for each child after that. The payments usually stop when a child reaches 16, unless they are in education or training that counts for the benefit.
Prime Minister David Cameron defended the move, saying it is "fundamentally fair" in the current situation and affects only 15 percent of the British families.
"You cannot deal with the deficit just by taking more in tax from the very richest - although we are. Nor can you deal with the deficit just by combating welfare, fraud and evasion and excessive welfare at the bottom," Cameron said in an interview with BBC.
"So taking away child benefit from people earning over £60,000 - that's only the top 15 per cent of the country - I'm not saying those people are rich, but you know I think it's right that they make a contribution."
Meanwhile, the Labour blamed the move as a "huge assault" on families, with shadow chancellor Ed Balls saying the changes will create disorder in the system. Balls noted that the government should tax the richest, rather than putting pressures on families running on middle incomes.
The opposition noted that the development will complicate the system further and it would be a "costly administrative nightmare."
"We're going to have many, many hundreds of thousands of people who will end up filing in tax returns because they didn't realise they were supposed to apply by today not to get the child benefit," said Balls.
The Scottish National Party also criticised the proposals, which pushed down benefits in the north.
"To increase geographical inequalities by cutting welfare payments in 'the north' would only make the poor poorer and increase poverty in Scotland," said Kevin Stewart, a member of Holyrood's Welfare Reform Committee.