Children in South Sudan face the imminent danger of being forced to become soldiers as the possibility of a civil war looms over the young nation. The warning from Unicef comes after the government rejected the UN Security Council's proposal of deploying 4,000 additional troops for peacekeeping efforts in conflict-hit Juba.
The Unicef said on Friday (19 August) that more than 650 children have been recruited by armed groups since the start of the year. According to the Associated Press, another UN document revealed that a senior politician in President Salva Kiir's administration allegedly oversaw the recruitment of children as young as 12 into the armed forces.
Reports claimed that an entire village was coerced to let children take up arms or their cattle – the main source of income for people living in the region – would be confiscated.
"At this precarious stage in South Sudan's short history, UNICEF fears that a further spike in child recruitment could be imminent," said Unicef Deputy executive director Justin Forsyth, following a trip to Bentiu and Juba in South Sudan.
"The dream we all shared for the children of this young country has become a nightmare," he added.
Deadly clashes between forces loyal to Kiir and rebels claimed the lives of at least 300 people in July left, despite the peace deal signed in August 2015. Reports suggest that more than one in five people from South Sudan's 11 million people fled their homes because of the ethnic war.
Since the crisis in the East African nation first began in December 2013, an estimated 16,000 children have been recruited by armed groups, despite government factions promising to end the practice, Unicef said. It is believed that the fear of renewed clashes could put tens of thousands of children at a bigger risk of becoming soldiers.
The global body also said that it oversaw the release of 1,775 child soldiers in what was one of the largest demobilisations of children ever. It added that more than half of the children in the country do not attend schools, which is the highest proportion in the world.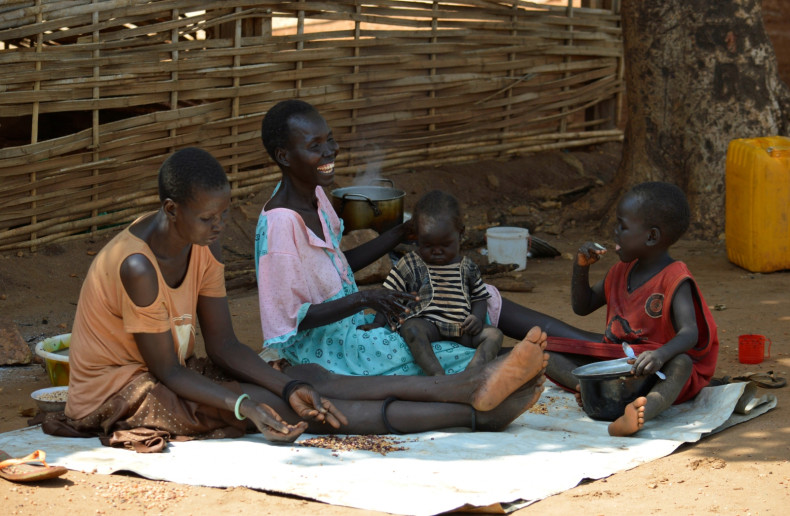 Further, gender-based violence increased during the current crisis and children were reported to have suffered "horrific ordeals". Forsyth added: "Recent reports point to widespread sexual violence against girls and women. The systematic use of rape, sexual exploitation and abduction as a weapon of war in South Sudan must cease, together with the impunity for all perpetrators."
He called for humanitarian intervention in the country to provide assistance, safety and security to children and women. "Without a fully operational humanitarian sector, the consequences for children and their families will be catastrophic," he said.