South Sudan: Up to 15,000 child soldiers recruited in 2015 despite peace agreement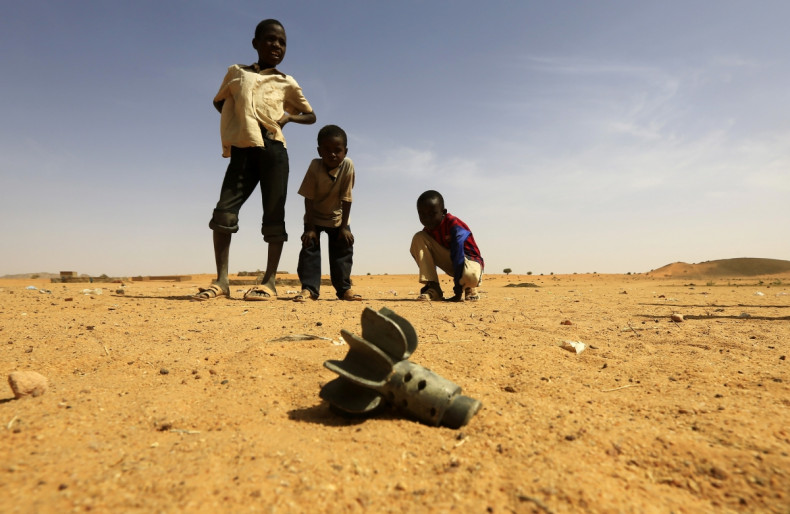 Between 13,000 and 15,000 child soldiers were recruited mainly, but not exclusively, by opposition forces in South Sudan in 2015, despite warring sides reaching a peace agreement in August the same year, the United Nations has revealed.
Violence erupted in 2013 when President Salva Kiir, from the Dinka ethnic group, accused then-prime minister Riek Machar, from the Nuer group, of plotting to overthrow the regime. The allegations ignited a war during which factions loyal to Kiir and Machar engaged in tit-for-tat violence. The ceasefire, the latest in a long list of agreements broken with renewed violence from both sides, was reached in the capital Juba in August, and foreign troops started leaving the embattled nation as part of the peace deal in October.
Widespread human rights violations including hundreds of extrajudicial killings, enforced disappearances, sexual violence, forced recruitment and indiscriminate attacks against civilians have been reported since December 2013.
Sharp rise in child recruitment
Yet, regardless of the peace deal, the United Nations Mission in South Sudan (UNMISS) and the Office of the High Commissioner for Human Rights (OHCHR) have found that, with a shocking disregard for civilian life, an increasing number of armed groups and communities have been involved in renewed violence.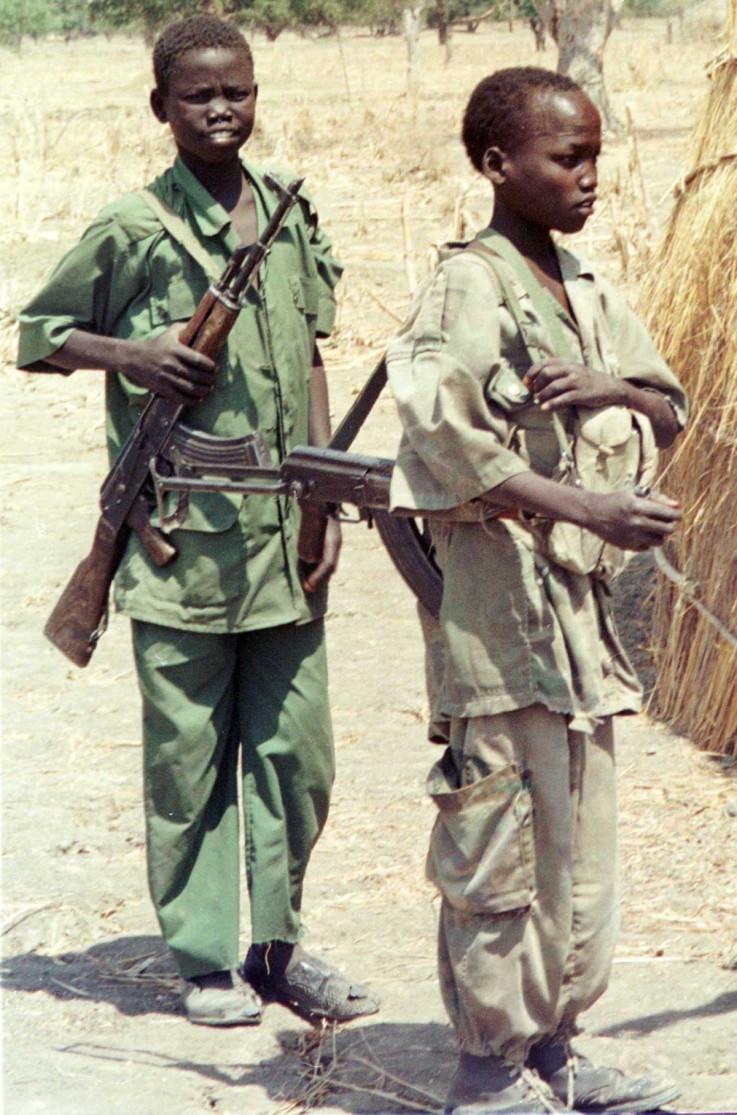 Two Sudanese boy soldiers keep watch outside a rebel military headquarters in remote southern Sudan.
Reuters
Along with a sharp rise in the recruitment and use of child soldiers – which is a war crime when children are under 15 – the UN documented at least 280 cases of conflict-related sexual violence, including gang-rape, sexual slavery and forced abortion.
"The constant attacks on women, the rape, enslavement and slaughter of innocents; the recruitment of thousands upon thousands of child soldiers; the deliberate displacement of vast numbers of people in such a harsh and poverty-stricken country – these are abhorrent practices that must be halted," said UN High Commissioner for Human Rights, Prince Zeid Ra'ad Al Hussein.
'Deliberate' strategy to deprive civilians
From the middle of 2015, a new pattern emerged, the UN said in its new report, particularly in the central and southern counties of Unity State, where it found that entire villages were being burned down, food crops destroyed and livestock looted.
"There are indications that this may have been a deliberate strategy by the government or the Sudan People's Liberation Army (SPLA) aimed at depriving civilians of any source of livelihood with a view to forcing their displacement," the UN said, adding that "very few places in areas of conflict have been safe, as the parties have intentionally attacked traditional safe havens, such as places of worship, hospitals and, from time to time, United Nations bases."
No accountability for violations
Zeid warned that there was currently "no tangible accountability mechanisms", which are fundamental elements of the ongoing peace process.
"Accountability and justice sound like empty words in such a bleak landscape, but they are essential if South Sudan is to come out of this terrible period," Zeid added. "The current regional and international peace efforts offer some hope that this perpetual cycle of bloodshed and misery can be brought to an end, and I urge all sides to negotiate in good faith."
"It is time to end the cycle of impunity that has allowed these violations to occur and embrace a brighter future of sustainable peace for all South Sudanese," Ellen Margrethe Loj, Special Representative of the UN Secretary-General for South Sudan and head of UNMISS, added.