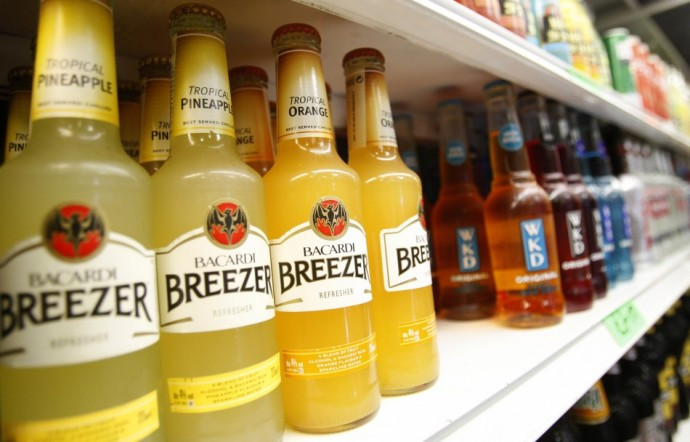 Hundreds of primary school-age children were admitted to Accident and Emergency last year because they had drank too much alcohol, it has been revealed.
New figures show that, of the 6,500 people under the age of 18 who were taken to hospital last year with alcohol related issues, 293 of them were aged 11 or under.
The numbers, obtained by Freedom of Information requests, also reveal that 145 children under the age of 11 were admitted to hospital with drug-related conditions in 2012.
Of the 125 UK NHS organisations who responded to the FOI request by BBC Radio 5 Live, Scotland and South Wales had the most admissions across the UK.
Ayrshire and Arran Health Board saw the most alcohol-related admissions with 483.
In total, A+E departments dealt with almost 48,000 drink or drug-related illnesses involving children, 438 of them involving children under 11. In a reversal of past trends, more girls are now being admitted to hospital than boys.
Doctors have described the worrying states children often get into through drinking, and where they go to conceal their habit.
Morten Draegebo, a consultant at Cross House Hospital in Kilmarnock, said: "The typical patient may be found in a field. They often need to hide away from any sort of adults in the area so they're picked up by the ambulance service.
"They have difficulty locating where they are because the description comes through from a distressed half-drunk teenager potentially saying that they're under a tree somewhere in a large park.
"Eventually they're found but even in summer-time in Scotland they're vaguely hypothermic.
"They have vomited. The vomit may go down the wrong way into the lungs. They are unable to defend themselves even from assault.
"We have had many cases where young teenage females come in saying that they may have been sexually assaulted. They don't even know if they have been or not. I would hate for that to happen to my daughter."
Public Health England says that one in four underage drinkers consume more 15 units of alcohol a week - the equivalent of seven pints of lager.
Elaine Hindal, chief executive of Drinkaware, described the latest figures of underage drinking as "shocking".
She added: "Children are particularly vulnerable to the effects of alcohol as their bodies are still developing. Drinkaware is urging parents to talk to their children about the risks of drinking alcohol, and most children tell us they would turn to their parents first for information and advice.
"As important role models for children when it comes to alcohol use, we encourage parents to have open and honest discussions about the risks of underage drinking. We believe that the 'alcohol chat' is better in the living room than in A&E."