A Chilean man accused of "sacrificing" a three-day-old baby girl has been found hanged in an abandoned house in Peru.
Ramon Gustavo Castillo Gaete, 36, is believed to have been the leader of a 12-member cult that declared the baby girl the anti-Christ and killed her by burning her alive.
The incident took place on 23 November, in the town of Colliguay. Gaete has been on the run since February.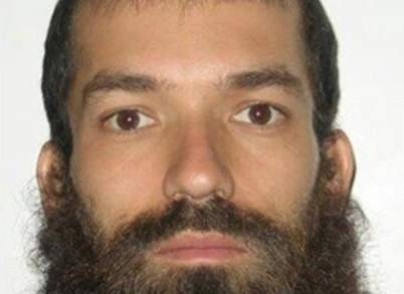 The Mail reports Gaete's body was found on Wednesday, hanging from a beam on the second floor of a house in the city of Cuzco. According to regional police chief General Javier Avalos, the identity was confirmed after verifying fingerprints but investigations have yet to establish whether the death was a suicide.
The 25-year-old mother of the baby girl, Natalie Guerra, was arrested last week, with three cult members. She is accused of having consented to the murder of her daughter.
Guerra claimed she was "devastated" but gave her consent after the cult said it was her "karma".
The mother and the three cult members - identified as Carla Franchy, Maria del Pilar Alvarez and David Pastene - were produced before a tribunal in Quilpe, 70 miles west of the Chilean capital of Santiago.
The End of the World
Gaete is believed to have called himself "Antares from the Light" and thought of himself as a god. He also believed the world was to end on 21 December, 2012, and the "sacrifice" of the baby girl, believed to be his daughter, was necessary.
The charred remains of the baby were discovered by an investigative unit of Chilean police, in a hole two metres deep.
"We found bones that correspond' to those of an infant," Miguel Ampuero, vice chief of the Chilean Investigative Police (PDI) said, adding: "The baby was naked, They gagged her to keep her from screaming. Then they strapped her to a board. After summoning the spirits, they threw her on the bonfire alive."
The baby was born in a clinic in Vina del Mar, a commune on the coast of the Pacific Ocean, and her birth was never officially registered.
A 'Professional' Sect
Police investigations have revealed that the cult accused of the murder has surprisingly well-educated members.
"Everyone in this sect was a professional," Ampuero explained, "We have someone who was a veterinarian and who worked as a flight attendant, we have a filmmaker, a draftsman. Everyone has a university degree."
Meanwhile, it is also believed that Gaete had sexual relations with women in the cult and used a hallucinogenic plant - ayahuasca - to control his followers. In fact he is believed to have been shopping for the drug in Peru when he died.