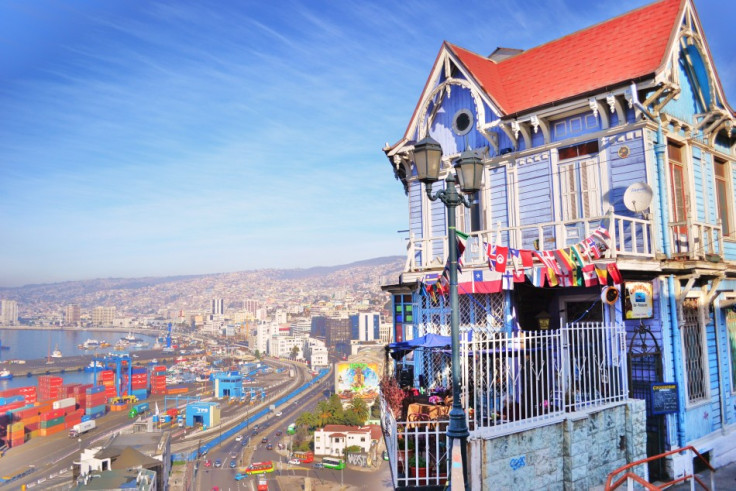 Chilean President Michele Bachelet has announced the country will ban the use of plastic bags in all its coastal cities within the next 12 months.
Speaking during the 72nd Session of the United Nations General Assembly in New York City, she said the ban "will allow the public to contribute towards protecting the oceans".
"This means we will be the first country in the Americas to implement this kind of law and we urge other countries to take on this responsibility."
Eight million tons of plastic end up in the sea each year, causing huge damage to marine life, she added.
According to data from the Chilean Ministry of the Environment, 90% of sea birds have some type of plastic in their guts, while some researchers predict that by 2050 there will be as much plastic in the sea as there are fish.
Chile's environment minister, Marcelo Mena, said the bill will be sent to Congress in October. He expects it to pass without much difficulty as similar initiatives are already in place in some coastal communities.
"The ban is fundamental to protect the oceans and their biodiversity. It also covers the issue of rubbish management, which we must deal with in the short term, because the consequences of not acting put the preservation of these species at risk," Mena said.
In Chile, a city is defined as any urban community with more than 5,000 inhabitants, meaning the ban will affect at least 230 settlements.
In her speech, Bachelet also stressed Chile's commitment towards the UN's Sustainable Development Goals.
"The notion of development that has predominated until now has been shaken by the relentless reality of climate change. We can close our eyes and deny reality, the devastating impact of which will become increasingly intense and frequent, or we can take responsibility."
"Beyond reducing CO2 emissions, that means daring to transform our manufacturing models and rethinking the type of growth we want to favour," she said.