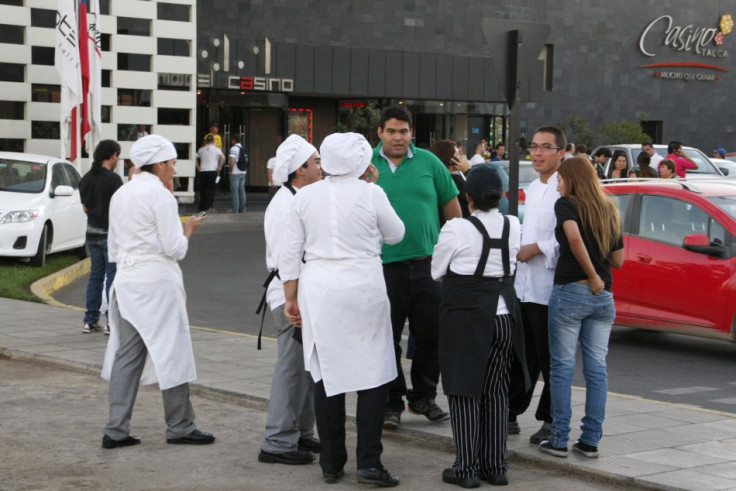 A major earthquake with a magnitude of 7.1 hit central Chile triggering a coastal evacuation but not causing any major damage, according to Reuters.
Panic-stricken residents fled their homes as the tremor rattled buildings, television sets, kitchen cabinets and tables. A 74-year-old woman in Parral city is said to have died of heart attack due to the earthquake. At least two people were injured after the fake ceiling of a church in Santiago collapsed and one person suffered injuries from a transit accident in the Biobio region, the Reuters report said.
"Fortunately, save for one person who died due to a heart problem, there are no fatalities and fortunately the country's infrastructure, both public and private, resisted the earthquake's effects well," President Sebastian Pinera told reporters in Seoul, South Korea, where he is on an Asian tour.
The US Geological Survey(USGS) reported that the earthquake was at a depth of 34.8 kms (21.6) miles and and struck at 2237 GMT some 27 kilometers (16 miles) northwest of Talca in Chile's Maule region. USGS which initially reported a magnitude 7.2 earthquake later downgraded it to 7.1.
The Office of National Emergencies had issued the evacuation order as a precaution measure after observing that there were signs that the sea had retreated a bit. The government later lifted the preventive evacuation order just before midnight. No tsunami warning was issued. Electricity supply was restored after there were short disruptions in some areas.
This is the second time in two years that earthquake had the struck the same region in Chile, after a massive 8.8 magnitude quake hit the place in February 2010. More than 500 people were dead in that disaster.