Violent protests broke out in Chile's port city of Valparaiso on 21 May, while President Michelle Bachelet presented a state-of-the-nation report to Congress. Beginning as a peaceful march, the demonstrations escalated as some of the protesters began throwing rocks at police while others used gasoline bombs at buildings. The officers responded with high pressure blasts of water and tear gas.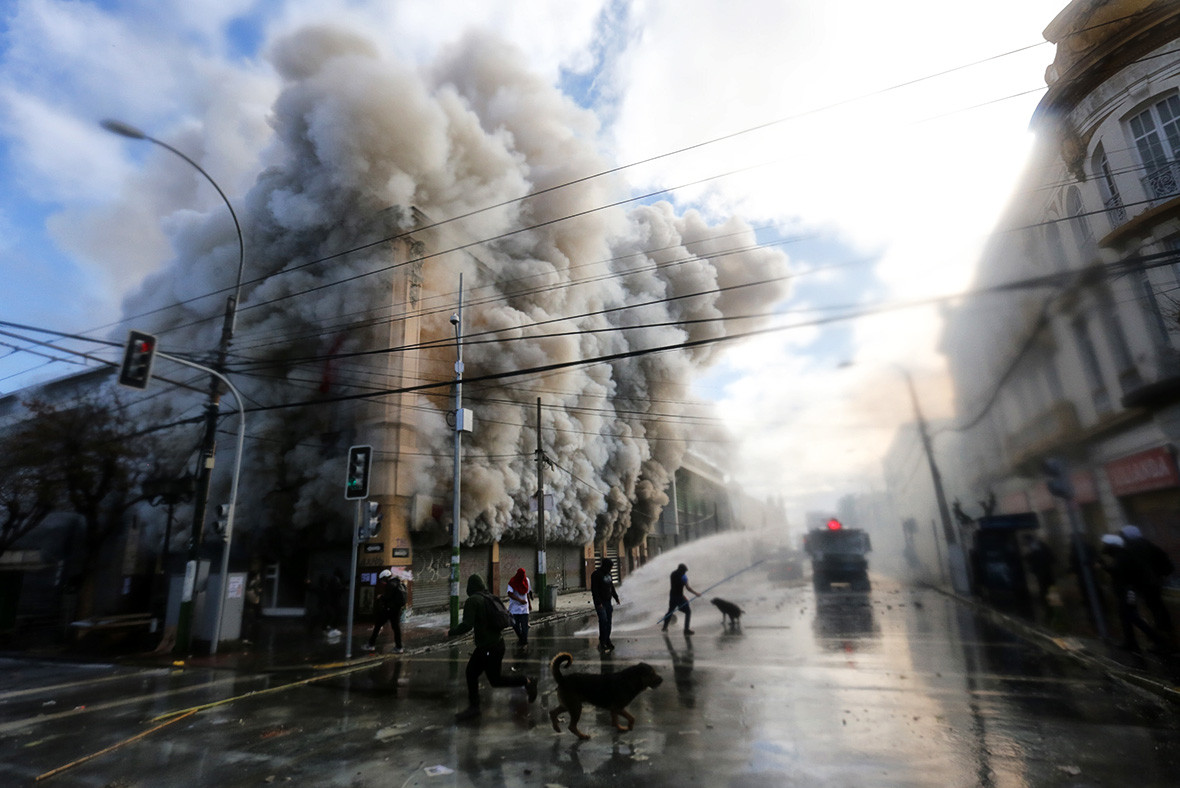 The annual speech made by the Chilean President often provokes clashes between civilians and security forces, which this year caused widespread damage to the city. The violent outbreak resulted in the death of security guard Eduardo Lara Jara, who died from asphyxiation. He was working on a second floor of an office building that contained municipal officers, according to media sources . According to the Associated Press, many fires burned for hours after the demonstration.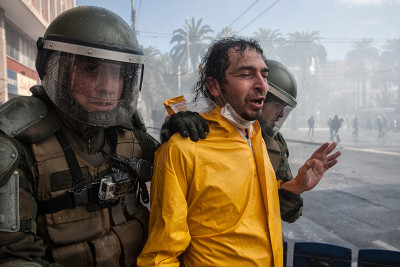 Bachelet was elected for a second non-consecutive term in December 2013, promising to reduce income equality and to carry out other reforms. Yet during her second term, Bachelet's approval rating has decreased mind an ecumenic downturn and a corruption scandal involving her family. Weak economic growth, dragged by falling mining investment and a copper market rout, has also weighed in Chile, the world's top copper exporter and Bachelet must work fast to cement her legacy in her last full year in office before 2017 elections.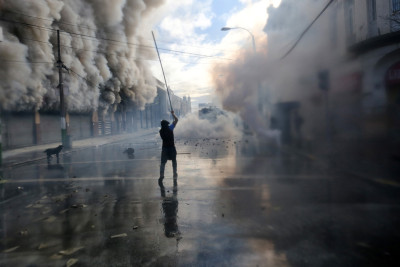 During the speech, Bachelet emphasised achievements such as a reform guaranteeing free education, calling it a process from which "there is no turning back." She continued, explaining that "If we don't make the changes now with everyone working together, the tensions and obstacles will grow and our opportunity to progress will be frustrated".
The Chilean President commands a narrow majority in both houses of Congress, but is struggling to meet demands of her coalition, which ranges from centrist Christian Democrats to Communists.