After three days of heavy rain, rescue workers in Sri Lanka are racing to find survivors who may be trapped under the mud and debris caused by two landslides that have affected villages surrounding Sri Lankan capital Columbo.
More than 300 soldiers were called to the villages surrounding the country's capital, yet the heavy fog and pelting rain, combined with electricity outages and the temperamental ground, are slowing down rescue efforts.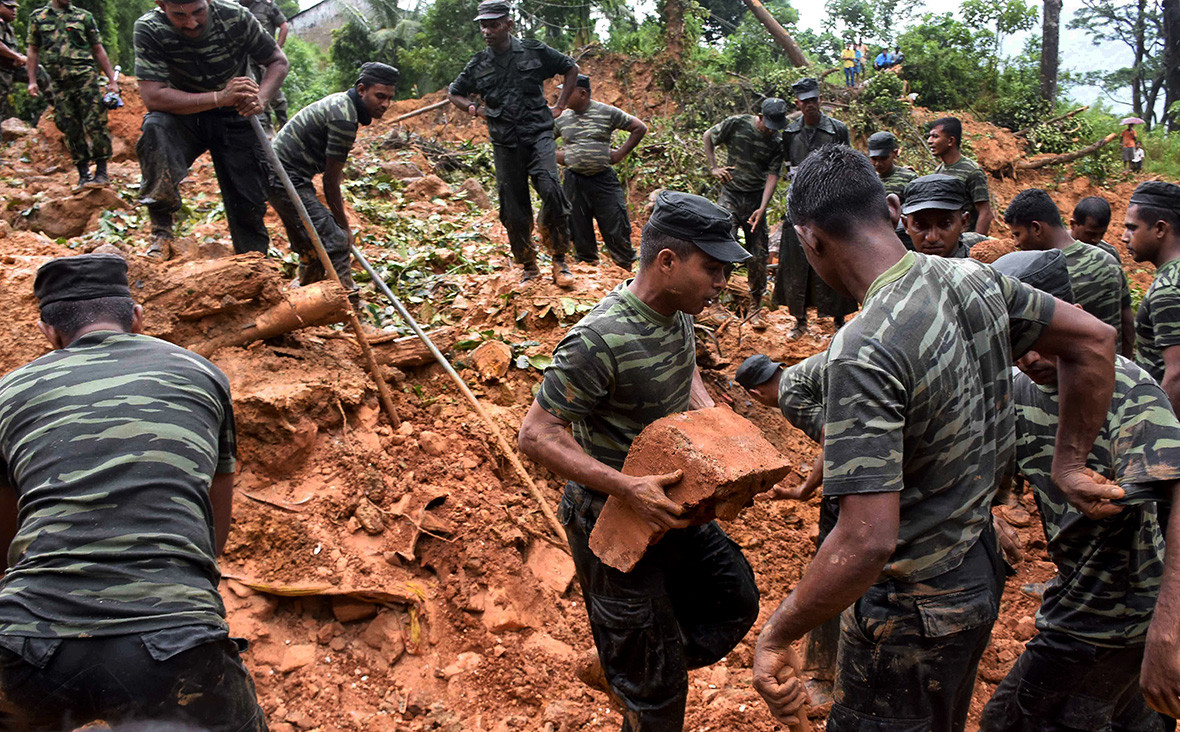 According to the Sri Lankan Red Cross, it is thought that over 220 families have gone unaccounted for, and it is feared that they are trapped underneath the vast amount mud and debris. 19 bodies have since been recovered bringing the official death toll to 35. However, a Sri Lankan Red Cross official said it was feared the death toll was much higher than the official figures listed so far.
The torrential rains have forced more than 196,000 people to flee their homes, official data has shown.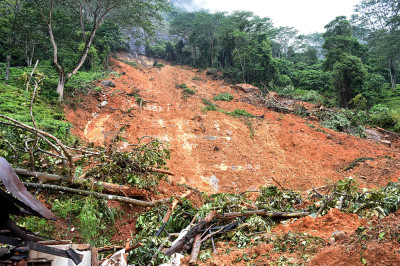 Villagers recalled hearing and seeing the torrents of muddy water, tree branches and debris crashing down around their homes. Sri Lanka's disaster management centre had reported 11 deaths from lightning strikes and smaller landslides elsewhere in the Indian Ocean island nation earlier this week.
"I heard a huge sound like a plane crashing into the Earth," said 52-year-old AG Kamala told the Associated Press. Kampala had just returned to her house in Siripura village when the landslides hit. "I opened my door. I could not believe my eyes, as I saw something like a huge fireball rolling down the mountain and again a huge sound."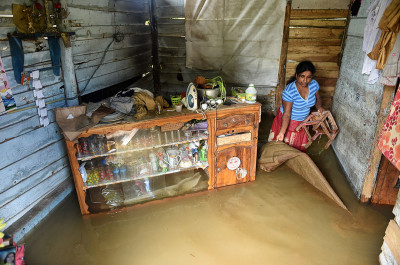 Another woman, 70-year-old AG Alice, told AP that all nine of her children were missing. "I don't know what happened to me after," she went on to describe the landslide making "a thundering sound I have never heard in my life".

More than 1,000 people who escaped the disaster are now sheltering and being treated for minor injuries at a nearby school and a Buddhist temple, according to government official Mahendra Jagath. Nearly 135,000 people across the country have been displaced and were being housed in temporary shelters.
Mudslides are common in Sri Lanka during the monsoon season, with heavy deforestation to clear land for agriculture leaving the countryside exposed.