Thirty seven babies and a three-year-old girl have been rescued as part of a massive crackdown in child trafficking in China.
The infants were reportedly fed on instant noodles and leftover vegetables by smugglers before they were sold to families who wanted children for as little as ¥50,000 (£5,300).
The smugglers recruited pregnant women who wanted to sell their babies and arranged for them to live in an abandoned factory in Shandong, a southern Chinese province.
Chen Shiqu, director of the Ministry of Public Security's Anti-trafficking Office, told Chinese Central Television that it was a new form of crime.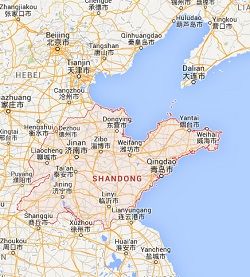 The children were reportedly kept in a morgue at a hospital after the women gave birth and were not cared for – with many suffering bedsores. One baby nearly died after being smothered with heavy blankets.
"The infants were abused," Hou Jun, a Jinan detective, told CCTV.
"The traffickers fed them with instant noodles or some left-over vegetables while waiting for buyers."
The smugglers worked in the regions of Taian, Linyi, Qufu and Jining.
In China child traffickers can be jailed for at least five years or more than 10 years if smugglers sell more than three children that are younger than 14.
"Poverty is an underlying cause of trafficking. Typically trafficking routes are from poor, remote areas to more developed, affluent regions," Pia MacRae, country director of Save the Children, China, told the South China Morning Post.