Japan finds AIIB-ADB cooperation difficult due to difference in rules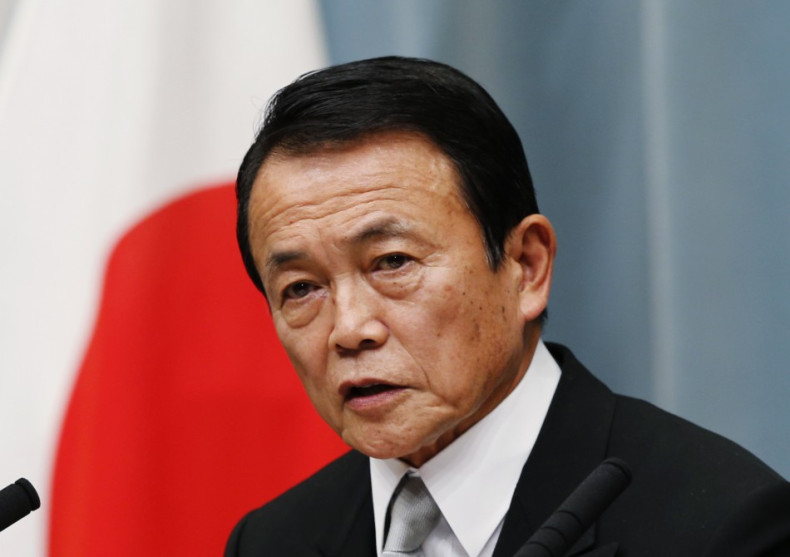 Japanese Finance Minister Taro Aso wants the China-led Asian Infrastructure Investment Bank (AIIB) to cooperate with the Asian Development Bank (ADB) to develop infrastructure in Asia, where the demand for quality infrastructure is growing.
However, expressing concern, he said the cooperation between the international finance bodies would be difficult given the differences in rules and procedures.
"It would be the most desirable that it will work together with the ADB to develop infrastructure in Asia, but it is hard to see it happen as rules are totally different," Aso was quoted as saying to reporters after a cabinet meeting.
He noted the organisations would not be rivalling each other, as there is great demand for infrastructure financing in Asia. Talking about the problems with the AIIB, he said the $50bn (£31bn, €39.5bn) bank "is not transparent and nothing has been decided as to who is (involved), where to decide an executive board and who will examine" loans for each project.
Amid mounting opposition from Japan's close ally US, Aso said his country would consider joining the AIIB if it proves to be a credible institution complying with generally accepted governance and environmental standards.
"We have been asking to ensure debt sustainability, taking into account its impact on environment and society," he said.
Aso wants the bank to have a board of directors to screen and approve individual loan cases.
There were reports that major US allies such as France, Germany and Italy have agreed to join the AIIB, following Britain. In addition, Australia, a key US ally in the Asia Pacific region, is set to decide on joining the international bank next week.
The US has not been happy with its key allies' decision, and has highlighted worries about governance and environmental standards.
Earlier, the heads of the International Monetary Fund and the World Bank spoke in favour of the China-led initiative, dismissing worries that the emergence of AIIB would heighten competition in the international finance market.