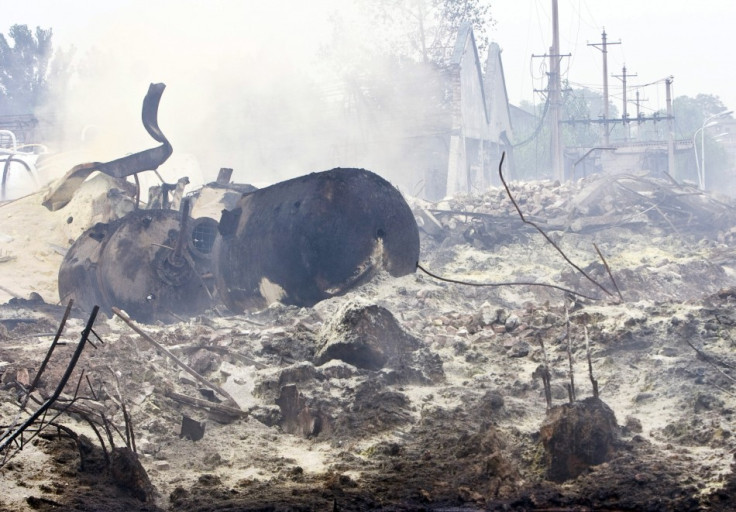 China has sent a red signal to Washington in the air pollution row kicked off by the US embassy in China.
Chinese environment officials have urged foreign embassies in China to stop publishing air pollution levels of Chinese cities in a straight reference to the US embassy's reports on Beijing.
The officials added that the embassies in China are not authorised to publish the details they collect but can only use it for their own purposes.
The US embassy in China tracks air pollution in Beijing on an hourly basis and feeds in a twitter account since 2008 and the embassy apparently uses more stringent standards in measuring the air quality.
Responding to the details, vice-environment minister Wu Xiaoqing was quoted by the Associated Press as saying it is not fair to judge Beijing's air pollution with the US standards since China is a developing country.
"[The Chinese standard] takes into account the level of our current stage of development," Wu said.
The environment official added that the embassy gets its data from only one monitoring ground whereas the government is able to receive information from a network of monitoring stations.
He indicated that publishing such records would be against Chinese laws and regulations.
"The monitoring and publishing of China's air quality are related to the public interests and as such are powers reserved for the government," the news agency AFP quoted Wu as saying.
Echoing a similar sentiment on the issue, Chinese foreign ministry spokesperson Liu Weimin opined that foreign embassies should not release the information in public.
Responding to that, the spokesperson of the US embassy in Beijing, Richard Buangan told Reuters:"[The air quality monitor in Shanghai] was an unofficial resource for the health of the consulate community. This is consistent with the Beijing embassy's practice of making air quality data available to the American community in Beijing."