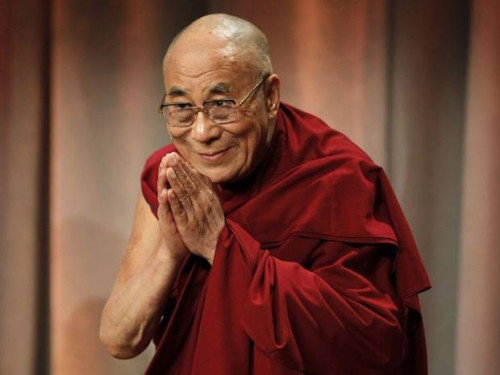 China's foreign ministry expressed anger on Friday, at the Dalai Lama's planned visit to Norway.
Geir Lundestad, the secretary of the Norwegian Nobel Committee, told Reuters that the exiled Tibetan spiritual leader would be coming to Norway in May, at the invitation of local Buddhist groups.
"Next year will also be the 25th anniversary of his Nobel peace prize and we, of course, expressed an interest to meet with him," Lundestad continued.
Ministry spokeswoman Hua Chunying pointed out that China condemns any form of official meetings with the Dalai Lama by government officials of other countries.
"We hope that the related parties will effectively respect China's core concerns, take practical efforts and make effective actions to improve relations," Ms Chunying said.
Since the Chinese army marched into majority Tibetan territory in 1950, relations between the communist authorities and Tibetans have been strained.
The Dalai Lama, who fled China in 1959 after a failed insurgence against Chinese rule over Tibet, is considered a violent separatist by China.
China has long defended its rule in Tibet, saying the region suffered from dire poverty, brutal exploitation and economic stagnation until 1950, when Communist troops liberated Tibet.
The Dalai Lama said in an interview: "The old Tibet was backward in its technological and social systems. Nobody denies this. If, however, you look at the faces of those Tibetans who were born and grew up in that society, you can easily notice their genuine smile.
"The Chinese have come up with some very silly reasons, like saying that the majority of Tibetan people were suffering from syphilis, so they came to liberate them," he said.
China has distanced itself from Norway, following the awarding of the 2010 Nobel Peace Prize to prominent Chinese dissident, the writer and literary critic Liu Xiaobo, who had received an 11-year sentence for "inciting subversion" after he called for multi-party democracy and respect for human rights in China.
Foreign ministry spokesman Ma Zhaoxu said of Liu Xiaobo: "He is a criminal who violated Chinese law. It's a complete violation of the principles of the prize and an insult to the peace prize itself for the Nobel committee to award the prize to such a person."