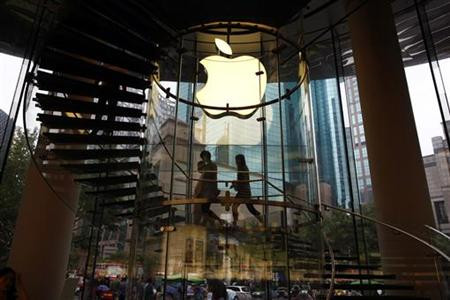 Apple has won a significant victory in its ongoing patent war with pretty much every other tech company in the world, securing 40 new patents in China, adding yet another layer of legal protection around its iPhone and iPad series of devices.
The acquisition was reported by China Daily on Wednesday. It claimed that Apple had been granted the patents on 9 September.
The patents reportedly refer to 37 different Apple products, including the company's iPhone, iPad and MacBook Air. In addition to the products, the China Daily went on to allege that Apple had also secured patents regarding the architecture of its three Shanghai stores.
If true, the news marks the latest development in Apple's ongoing patent crusade against its competitors. To date the company has mounted and had mounted against it a number of patent infringement claims. Some of the most high-profile legal disputes have seen Apple attack Google, Samsung and HTC.
Most recently the disputes have escalated, with Apple successfully banning the import of several Samsung Galaxy devices in a number of countries. Samsung has since allegedly responded by preparing a new case seeking to block the import of Apple's currently unconfirmed next entry into its iPhone franchise.
At the time this article was written Apple had not released any official news regarding the China Daily's report.