Here's a tourist attraction you may want to avoid if you're afraid of heights. China already has several glass suspension bridges and a glass walkway along a cliff. Now there's a new transparent terror: a circular glass viewing platform jutting out from the edge of a mountain, over a 400m (1,300ft) deep valley.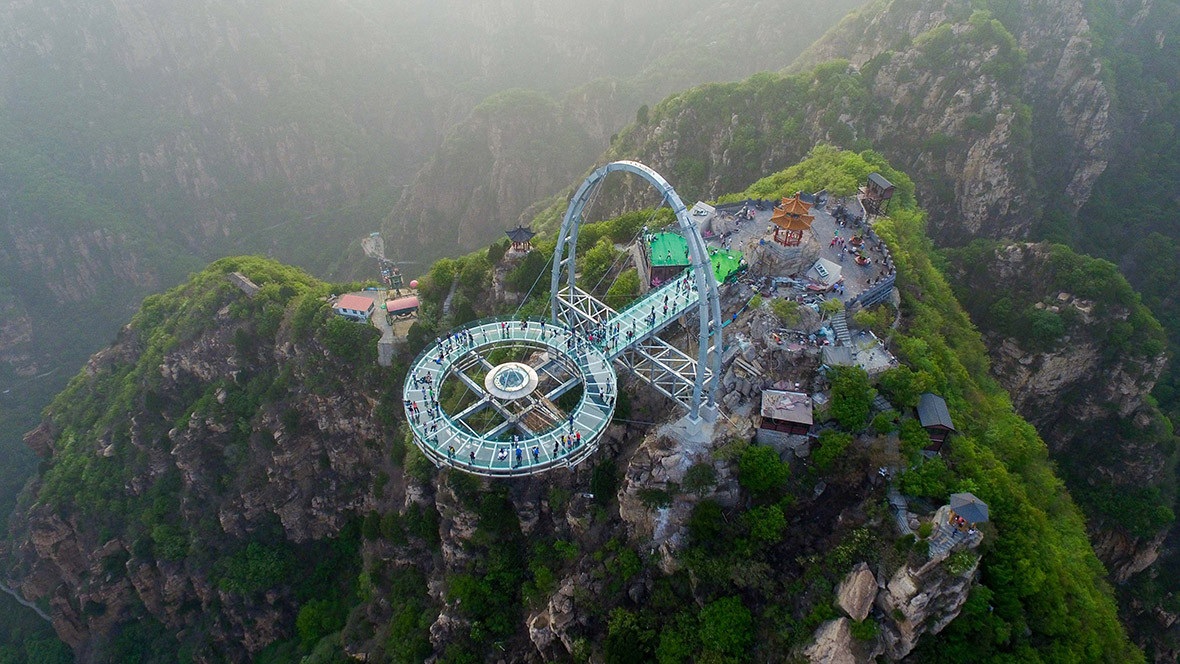 This glass sightseeing platform juts out 32.8m (108ft) out from a cliff – this is 11.4m longer than the Grand Canyon Skywalk in the US. It may look terrifying, but the platform's designer reassures visitors it is completely safe, being made of titanium, steel and bulletproof glass.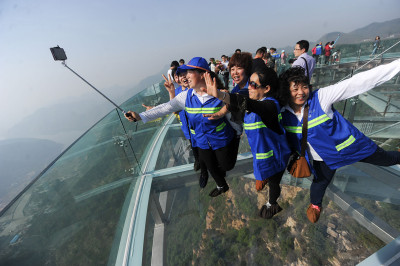 Looking like a glass model of the Starship Enterprise, the futuristic design contrasts with the ancient rock formations of the Shilinxia Scenic Area, also known as the Pinggu Stone Forest Gorge, located 43 miles from Beijing.