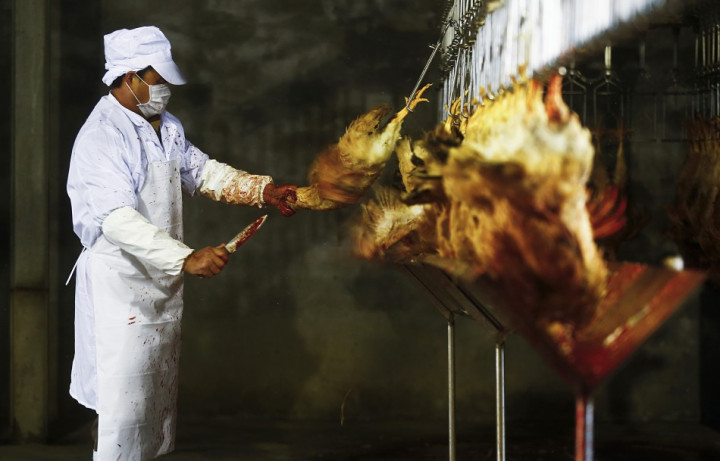 The H7N9 strain of bird flu that broke out in China in March has cost the country's poultry industry 40 billion yuan ($6.3bn, £4.2bn).
Agricultural officials have said the industry has suffered the losses since the outbreak, but added that prices for poultry have been increasing since April, when the government issued subsidies to aid the sector.
The World Health Organisation has confirmed that there have been 131 cases of H7N9 since the outbreak, resulting in 36 deaths. However, no new cases have been reported to WHO since 8 May.
Poultry industry losses were confirmed by Wang Zongli, deputy head of the animal husbandry department of the Ministry of Agriculture, who was attending the three-day 11th China Animal Husbandry Expo for industry professionals in China.
"The industry has to tackle a number of problems to control the risk of poultry epidemics, as well as improve poultry breeding and build large-scale breeding farms during the reshuffle," he said.
Areas in the east of China were worst affected by the H7N9 outbreak. WHO said that while it did not know how the virus was spread, it believed exposure to live poultry was a major risk factor.
KFC sales fall
In a bid to boost public confidence in the poultry industry, leaders at the expo ate an all-chicken lunch to show it was safe to consume.
Earlier this month, KFC owner Yum! Brands said its sales had fallen by 36% in China because of the bird flu outbreak.
"Beginning the first week of April, publicity surrounding avian flu in China has had a significant, negative impact on KFC sales," Yum said.
"Historically, the impact of this publicity has initially been dramatic at KFC but relatively short-lived. As in the past, we are reminding consumers that properly cooked chicken is perfectly safe to eat."
KFC also had to quash rumours that one of its breeding bases had been infected with the H7N9 virus following media reports.
McDonald's also reported falling sales in China following the outbreak. The company reported a 2.9% fall in sales in Asia, the Middle East and Africa and attributed the loss to bird flu.