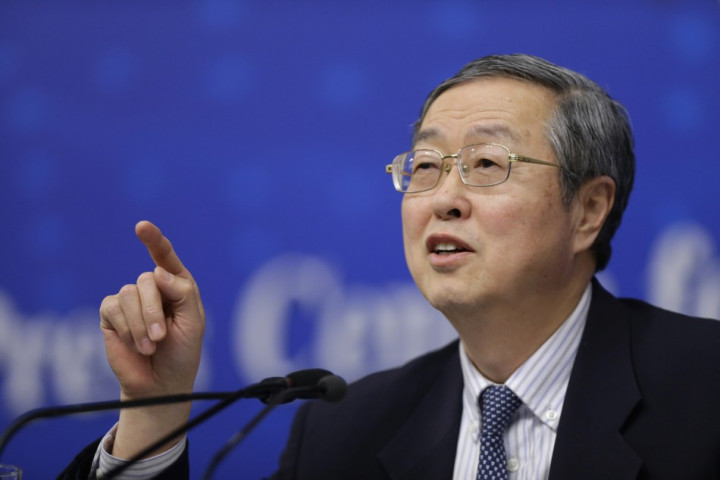 The long-serving head of China's central bank looks set to be removed from his post, according to officials from the ruling communist party as cited by the Wall Street Journal.
Zhou Xiaochuan, to much of the world the public face of China's economy, is set to be replaced amid a personnel reshuffle taking place in the wake of wide-ranging economic reform.
China's President, Xi Jinping, has been leading the country for two years. He has been reported to have used purges of senior officials suspected of corruption in order to replace them with like-minded allies.
Xi has previously carried out purges in a bid to boost the number of reformers within key positions in the government, military, and Communist Party but the current move could represent a push against the reformers, as the economy begins to slowdown.
Officials familiar with the ongoing discussions over Zhou's position at the top of China's bank told the Wall Street Journal that the next round of personnel shifts would take place in October, but stressed that no final decision had been made regarding Zhou's fate.
The same newspaper reported that Guo Shuqing was the likely frontrunner to replace Zhou at the People's Bank of China, citing official sources with knowledge of the matter.
Zhou had been selected by Xi for a further term at the helm of the central bank in March 2013, despite passing the official age of retirement for Chinese officials.
He has pressed for free market reforms in recent months, despite pushback from parts of the Chinese leadership concerned that the economy will struggle to cope with reforms and a slowdown.