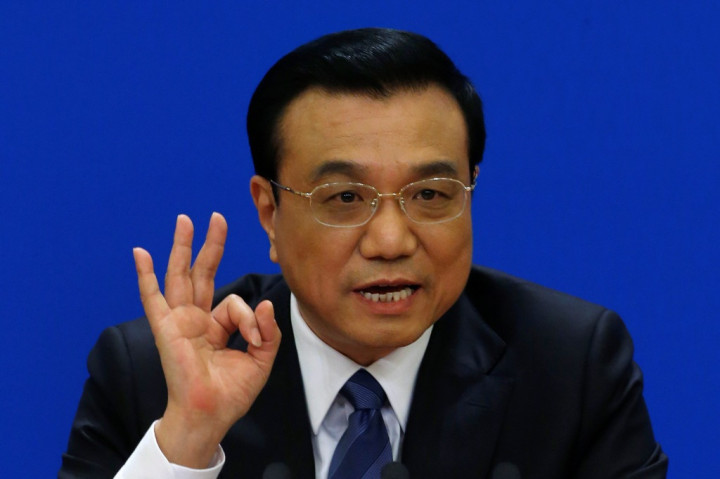 The Chinese government is confident that the world's second-largest economy will hit its growth target of 7.5% for 2014, Premier Li Keqiang has said, adding Beijing is prepared to tinker with policy to ensure it does.
Writing in Britain's Times newspaper ahead of his visit to London, Li said slowing growth in China was normal and that it did not pose a problem.
"China's economy needs to grow at a proper rate, expected to be around 7.5% percent this year," Li wrote on 16 June. "It is slower than the past, but normal."
"Despite considerable downward pressure, China's economy is moving on a steady course. We will continue to make anticipatory and moderate adjustments when necessary. We are well prepared to defuse various risks. We are confident that this year's growth target will be met."
Infrastructure Boom
Beijing is geared to embark on another infrastructure spending spree in an effort to stimulate its economy.
Despite having spent the past year trying to rebalance the economy in favour of a consumption based model, Beijing will now build new highways, train networks and waterways in an effort to keep its GDP growth level around the 7.5% level.
The decision follows moves to encourage local authorities to exhaust their 2014 budgets by the end of June and the streamlining of numerous utility taxes for businesses into a single, lower levy. The saving for businesses is set to amount to around £2.3bn.
The World Bank, in its twice-yearly Global Economic Prospects report, has said that China's growth is expected to ease gradually from 7.6% in 2014 to 7.4% by 2016, reflecting continued rebalancing.
A Reuters poll in April pegged China's full-year economic growth at 7.3% for 2014, the weakest in 24 years.
The Chinese economy expanded at a pace of 7.4% in the first quarter of 2014, but that rate was the slowest in 18 months owing to weak domestic and international demand.