China Condemns Japan PM's Visit to Yasukuni Shrine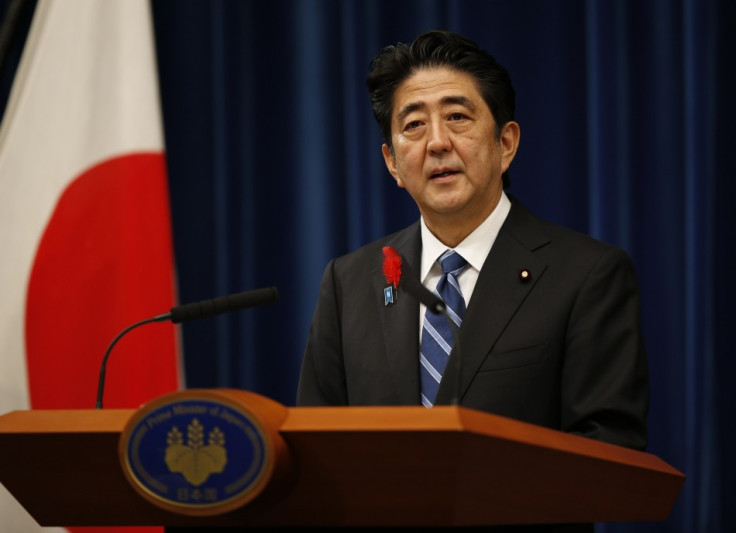 Japanese Prime Minister Shinzo Abe has visited a controversial shrine considered a symbol of the country's militaristic past, drawing strong criticism from China and spreading unease among other neighbouring countries.
Abe, who observed the first anniversary of his second stint as prime minister by visiting the Yasukuni shrine, said the visit was meant to "pledge and determine that never again will people suffer in war".
But China reacted angrily, saying it seriously condemns the Japanese leader's acts and that the visit manifests Abe's determination to push the country to militarism.
"This poses a major political obstacle in the improvement of bilateral relations. Japan must take responsibility for all the consequences that this creates," said Qin Gang, China's foreign ministry spokesman.
Abe made the visit as a private citizen, his office said. However, the visit, the first in seven years by a prime minister, came at a time when Japan's apprehensions over the growing financial and defence might of China heightened with Beijing's declaration of an expanded air defence zone in the East China Sea.
For the Japanese, the Yasukuni shrine is a symbol of the country's homage to around 2.5 million people who fought and died in the many wars during the imperial past. But for its neighbours such as China, North Korea and South Korea, the shrine represents the brutality of imperial Japan, and any visit by top national leaders is seen as insensitive.
Several top government officials had visited the shrine in October, along with scores of legislators, as part of the autumn festival. Abe was not part of the team, but had sent an offering to the temple in August.
Among the hundreds of thousands of soldiers ad national heroes remembered at the Yasukuni shrine are 14 convicted war criminals from World War II.
"Abe's provocative move would drag Japan's already-fragile relations with neighbouring countries into an abyss, and damage the efforts by the international community to dispel the shadow of militarism," wrote Xinhua, China's state-owned news agency.
In August 2006, then prime minister Junichiro Koizumi had visited the Yasukuni shrine.
While some analysts believe Abe's move is an attempt to play to the nationalist sentiment and appease hardline politicians in his Liberal Democratic Party (LDP), the predominant view is that the visit is a message to Beijing, which upped the ante in strained bilateral relations by declaring an air defence zone around a disputed island cluster in the East China Sea.
© Copyright IBTimes 2023. All rights reserved.