China considering war games and economic measures to contain Taiwan – report
Although Taiwan's President Tsai Ing-wen said she would maintain peace with China, Beijing is reportedly not convinced.
Series of anti-China rhetoric from US President-elect Donald Trump and political moves that have been against the China's communist agenda, including Taiwanese President Tsai Ing-wen's transit through the US, have reportedly resulted in Beijing considering strong measures to challenge and contain the self-governing island nation.
Sources close to senior military officers, who requested anonymity, told news agency Reuters that the communist country is thinking of implementing series of measures, including conducting war games near Taiwan to prevent the island from pushing for formal independence from the mainland.
China sees Taiwan as a renegade province and matters related to its independence are a serious concern for Beijing.
While it is not clear if the mainland has indeed taken any decisions yet, but the three sources said Taiwan has become a hot topic within the top leaders of China's People's Liberation Army (PLA) in the recent few weeks.
"If Trump challenges 'one China' after becoming president, this would cross our red line," a source, who has ties with Chinese President Xi Jinping, reportedly said.
China has been angry with Taiwan and Tsai after they spoke to each other earlier this month. And Tsai's US transit only means to further aggravate its fury. Although the Taiwanese leader said she would maintain peace with China and remain "calm", Beijing is reportedly not convinced.
The Chinese officials have squarely blamed Taiwan for the on-going tension and many of them are reportedly of the opinion that Trump could be more accommodating to China once he takes office on 20 January.
"We're ready. If Taiwan wants to make trouble so can we. Let's hit them hard," Reuters cited an official as saying. He is thought to be in regular contact with China's most senior military officers, including those who work directly with China's leadership.
He cited a recent conversation with one of the military officials and said: "We can hold exercises close to Taiwan, and show them the damage we could cause. Taiwan will have to give in then."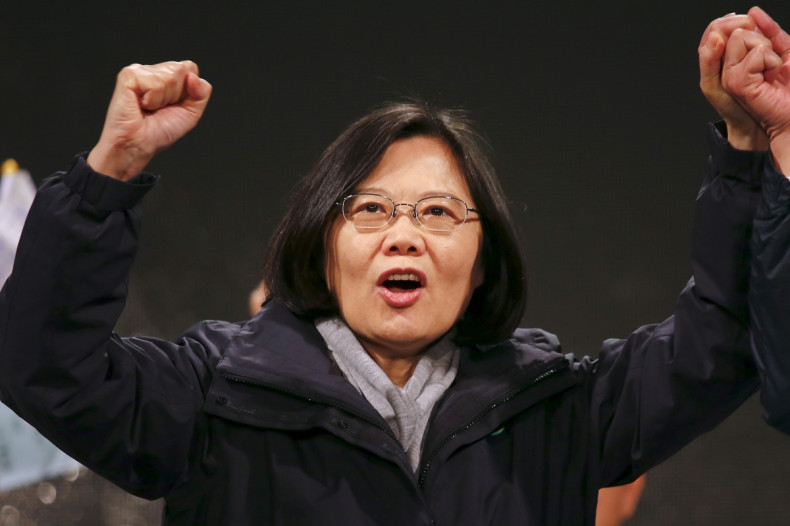 China's defence ministry denied commenting on the sources' remarks. However, an official at the ministry's press department said Beijing's position was made clear in the 2005 Anti-Secession Law, which reportedly gives authority to the mainland to use force against Taipei should a need arise or when China judges Taiwan to have separated.
"We are fully prepared, and plan for the worst while preparing for the best," Taiwan defence ministry spokesman Chen Chung-shi said, when asked about any likely aggressive moves from Beijing.
Another source, a retired senior officer who has ties with the PLA, said the country was also considering a series of economic measures to cripple Taipei. He said firing missiles are not required to make Taiwan give into China's demands.