Risking China's resentment, Taiwan went ahead and announced its President Tsai Ing-wen's itinerary for US where she will transit through Houston and San Francisco on her way to visit allies in Latin America in January, her office said on Friday (30 December). The announcement has prompted Beijing to repeat calls to the US to block Tsai's stopover.
Tsai will arrive in Houston on 7 January and leave the following day. On her way back, after visiting Honduras, Nicaragua, Guatemala and El Salvador, she will visit San Francisco on 13 January, presidential office spokesman Alex Huang told daily news briefing.
Tsai's office is reported to have denied commenting on whether she would be meeting President-elect Donald Trump's transition team while she is in the US. However, the US mission in the self-governing island, the American Institute in Taiwan (AIT), said her visit would be "private and unofficial".
The AIT added that Tsai's transit would not challenge the 'one China' policy and there will be "no change" to the US' commitment to it.
"President Tsai's transit through the United States is based on long-standing US practice and is consistent with the unofficial nature of our relations with Taiwan," Alys Spensley, acting AIT spokeswoman, told Reuters.
When asked if any meeting has been planned between Tsai and Trump, an adviser from the transition team, who spoke on the condition of anonymity, told Reuters that he thought "further high-level engagement for the foreseeable future is unlikely".
The already troubled China-US ties were further strained following Tsai's phone call to Trump earlier this month that resulted in Beijing in casting doubt on the incoming president and his administration's commitment to 'one China' principle.
China's Foreign Ministry repeated calls to stop Tsai from transiting through America and warned the US to not send any "wrong signals to Taiwan independence forces".
"We think everyone is very clear on her real intentions," Reuters cited the ministry as saying, without explaining.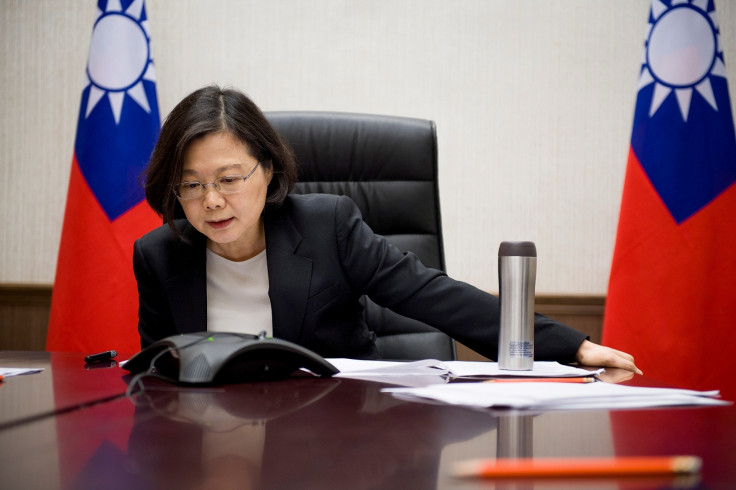 Speaking to the members of parliament on Friday (30 December), Chinese President Xi Jinping stressed the communist country would make "unremitting efforts" at unification and development of peaceful ties across the Taiwan Strait, Xinhua news agency reported.
Meanwhile, Tsai assured on Saturday (31 December) that her country will remain "calm" when dealing with issues concerning China, however, she warned of uncertainties in 2017 that could test Taiwan's national security team.