As his time as President draws to a close, China President Hu Jintao has warned his fellow Communist Party members about the threat posed by corruption to the future of both the party and the state.
"Combating corruption and promoting political integrity, which is a major political issue of great concern to the people, is a clear-cut and long-term political commitment of the party," Hu said at the 18th Communist Party congress in Beijing.
"If we fail to handle this issue well, it could prove fatal to the party, and even cause the collapse of the party and the fall of the state. We must thus make unremitting efforts to combat corruption."
His predecessor Jiang Zemin delivered exactly the same message to the 16th Communist Party Congress ten years ago, when Hu was about to take over the country's reins. In his farewell speech, Jiang said that "if we don't crack down on corruption the party will be in danger of losing its ruling position or possibly heading for self-destruction."
China's hierarchy has proved largely unreceptive to Jiang's bold speech. Corruption scandals have continued to blight the nation ever since the departing leader made his final rallying cry a decade ago, and the authorities have little to resolve the issue.
However such inertia is becoming ever more dangerous. The internet is changing the rules of the game, allowing hacktivists and dissidents to expose party officials' crimes and misdemeanours to an ever-growing online audience - and triggering widespread outrage.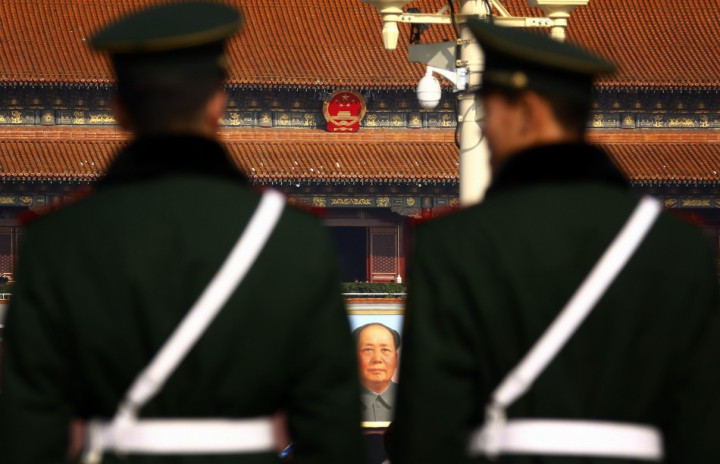 'Brother Wristwatch' and his corrupted fellas
In October authorities were forced to remove a government official, after micro-bloggers found out he owned properties worth millions of US dollars.
Netizens discovered that Cai Bin, 56, a senior urban management official in Guangzhou, the capital of China's southern province of Guangdong, held 22 houses worth a total of 40 million yuan ($6.4 million).
According to the investigation that followed, Bin's lifestyle far outpaced his 10,000 yuan-a-month salary, China state news agency Xinhua reported.
Just a month earlier, another Party official, Yang Dacai, was sacked after bloggers exposed his unwarranted wealth.
At first Dacai, 55, the head of the Shaanxi Provincial Bureau of Work Safety, had triggered a wave of criticism when a picture of him smiling and grinning at the scene of a bus crash that killed 36 was posted online.
However, as the photo went viral on Chinese micro-blogging site Sina Weibo, some users noticed that Dacai was wearing a very expensive watch.
Soon the web was flooded with other photos depicting Dacai's wrist adorned with a series of luxury watches. The collection included a $5,000 Montblanc, an Omega Constellation ($10,000) and a $32,000 Constantin, together with another eight timepieces for a combined total of $100,000.
'Brother Wristwatch', as he was soon nicknamed, was sacked shortly afterwards.
So far, most of the scandals uncovered by micro-bloggers involved lower ranked officials, as top Party members usually benefit from tighter protection from the state censors.
However, thanks to Weibo and its 300 million users, cracks have begun to appear in the wall of silence, and China's corridors of power no longer carry the forbidding opacity they once did.
Earlier this summer one of the Hu's closest political allies, Ling Jihua, lost his post after his son was revealed to be the driver of a black Ferrari involved in a fatal crash in Beijing.
The identity of the driver of the Ferrari F430, which crashed on a Beijing ring road in March, had remained a secret until Ling was demoted from head of the general office of the party's central committee.
Rumours that the driver, who reportedly died in the crash, was Ling's son Ling Gu had been circulating on the internet since June but were only confirmed after the demotion.
Earlier this week, South China Morning Post reported that China's Premier Wen Jiabao - one of the top three figures in the country - was forced to order an investigation into his own family wealth, after the New York Times published an article claiming his relatives had piled up a $2.7 billion fortune.
The New York Times website was taken down but the information had already filtered out.
"Nobody can bluff anymore because it's too easy for the collective intelligence of Weibo to find it out," Chinese blogger Zhang Lifan told The Times.
Interestingly Hu entered Beijing's Great Hall of the People, where the 18th Party Congress is held, accompanied by his 86-year-old predecessor Jiang, whose anti-corruption appeal he wasn't able to implement.
Hu's successor Xi Jinping reportedly pledged to deal with "corruption and ill-discipline in the party" as a top priority.
It remains to be seen whether words will be followed by facts. When Bloomberg reported on Xi's family's millionaire wealth earlier this year, the news website was taken down by Chinese censors.