China cuts communication channel with Taiwan raising tensions
Beijing suspects Taiwan will push for independence under President Tsai Ing-wen.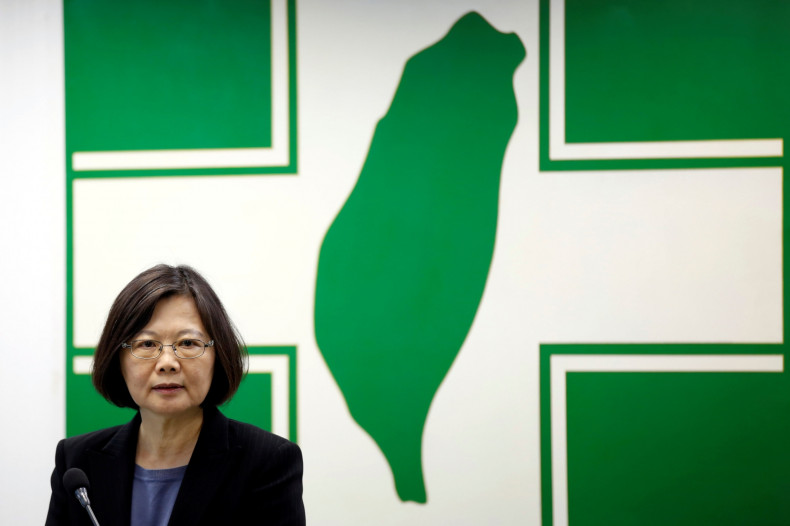 China has severed communications with Taiwan after Taipei's new government failed to reaffirm the mainland's "one-China" policy. Beijing suspects the newly taken over President Tsai Ing-wen could push for Taiwan's complete indenpence.
A Chinese government spokesperson said the cross-strait communication remains has been suspended since the president came to power on 20 May. Tsai spearheads the Democratic Progressive Party in the islands which has been inclined towards independence.
"Because the Taiwan side has not acknowledged the 1992 consensus, this joint political basis for showing the one-China principle, the cross-Taiwann Strait contact and communication mechanism has already stopped," said An Fengshan, a spokesperson for China's Taiwan Affairs Office, according to a brief statement released through the Xinhua – China's state news agency.
Under the cross-strait talks in 1992, it was agreed between China and Taiwan that there is only one China, but they are free to interpret differently. In mainland China, the Beijing-based government claims it rules China and Taiwan, while Taiwan's previous government claimed it ruled over China's territories, not Beijing.
Tsai is currently on a nine-day trip, to Panama and Paraguay – her first foreign trip since she became the president – to strengthen diplomatic ties with the Latin American nations.
There have been turbulent times in the ties between Taiwan and China in recent months. China, which regards Taiwan as its sovereign territory, has never ruled out using military force in case the country wants to slip away from the control of Beijing.
The latest development has also come at a time when Taiwan is angry that Cambodia deported 25 Taiwanese nations to China despite several attempts from Taipei to rescue them. All of them face fraud charges.
During her inaugural address as president, Tsai, the first female president of Taiwan, did not acknowledge the one-China policy which also annoyed Beijing. At that time Beijing said the new leader was "ambiguous" on basic principles.