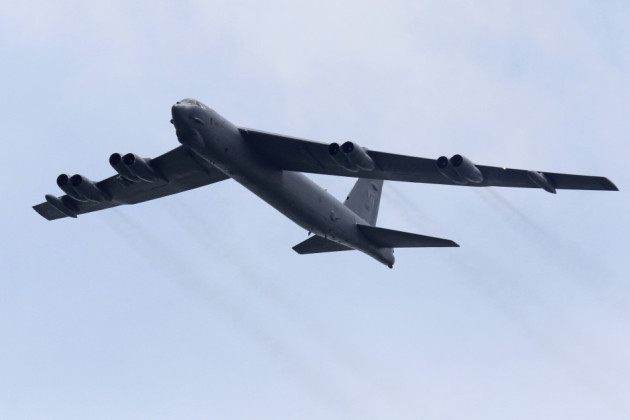 The Chinese defence ministry has revealed it monitored the entire flight of two US bombers over the disputed South China Sea islands.
Hours after the American B-52 bombers defied Beijing's unilateral declaration of an air-defence zone over the small chain of islands, known as Diaoyu in China and Senkaku in Japan, China asserted it has the power and resource to manage its own airspace.
The ministry said on its website: "The Chinese air force monitored the entire course and identified (them) in a timely way, ascertaining that they were US aircraft. The Chinese side has the ability to effectively manage and control the relevant airspace.
"China will identify all aircraft activity in East China Sea Air Defence Identification Zone."
Beijing, however, did not scramble fighter jets as a defence measure.
Earlier, US officials said the two aircraft flew from the American base of Guam and hovered above the East China Sea as part of a regular exercise.
"We have conducted operations in the area of the Senkakus. We have continued to follow our normal procedures, which include not filing flight plans, not radioing ahead and not registering our frequencies," Colonel Steve Warren, of the Pentagon, told the Wall Street Journal.
China announced the creation of the air defence zone over the East China Sea a few days ago. The zone includes the small archipelago which has long been at the centre of a territorial row between Tokyo and Beijing.
China had warned it would take "defensive emergency measures" if foreign aircraft enter its defence zone without prior permission, meaning it can technically scramble fighter jets in the zone.