An elderly woman has been rescued after spending more than two days buried under a building that collapsed during an earthquake in China.
Xiong Zhengfen, 88, was pulled from the rubble at the end of a six-hour operation to save her in the village of Babao, in Yunnan province.
Rescue workers cut through two layers of concrete to get to her and then pulled her out with the help of a rope. A bandage was placed over her eyes protect them from sunlight after more than 50 hours in the dark.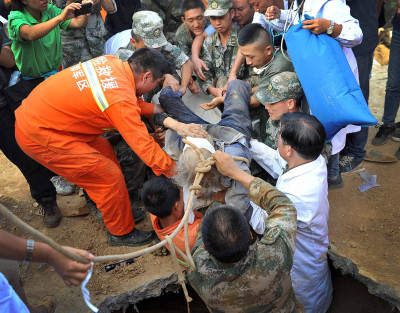 The death toll has jumped from 410 to 589 as search and rescue teams found more bodies while pushing into isolated mountain communities.
Some 10,000 troops and hundreds of volunteers have tried to clear roads and dig out survivors, but landslides and heavy rains have complicated efforts.
The quake struck an area of steep hills and narrow roads that are not well suited to all the traffic of the massive relief effort. Landslides have shorn shear rocky faces into the region's valleys and piled earth on roads.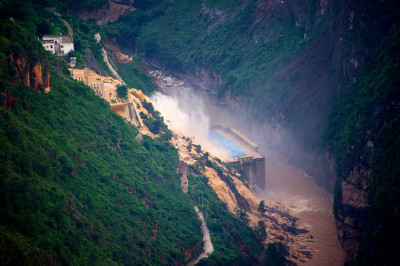 The epicentre of the quake was 12km deep in Longtoushan Township, 23km from Zhaotong City, the county seat of Ludian County.
More than 2,400 people were injured and some 12,000 homes and a school collapsed due to the tremor — the country's deadliest earthquake in four years.