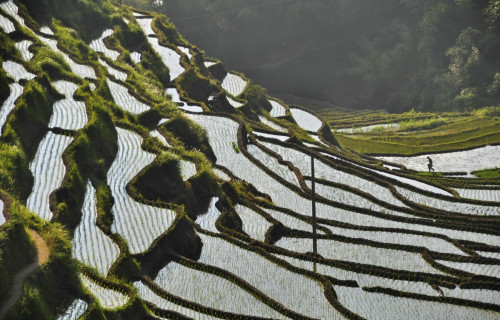 Over eight million acres of land in China is too polluted to be used as farmland, an official has said.
Wang Shiyuan, a deputy minister of the Ministry of Land and Resources, said a vast amount of China's farmland is so polluted with heavy metals and chemicals that it cannot be used to grow food.
The area accounts for around 2% of the country's 337m acres of arable land. However, some scientists estimate as much as 60m acres is unsuitable for food production, accounting for a fifth of land.
Wang said the problem of land pollution is overshadowed by other concerns about smog and water contamination. However, land pollution is becoming increasingly prevalent as news of tainted rice and other crops emerges.
Rapid and immense growth of industry in China coupled with little environmental enforcement and overuse of farm chemicals has led to the countryside being contaminated by lead, cadmium and pesticides, among other toxins.
Wang said investigations have shown moderate to severe pollution on 8.3m acres of land: "These areas cannot continue farming," he said at a news conference.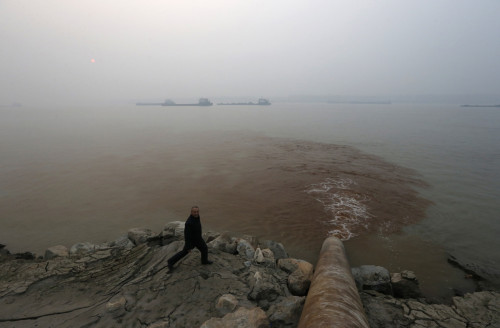 While farmers are banned from raising crops for human consumption in areas considered too badly polluted, tainted products have managed to make their way into the food supply.
The biggest concern is from cadmium, a metal that can lead to kidney damage, which is absorbed through rice. In May, an investigation found almost half of the rice sold in Guangzhou in southern China was contaminated by cadmium.
Wang said the government is looking to spend billions of yuan on reducing the pollution levels, with a deadline set for 2015.
While he did not give any details about how the government will reduce pollution levels, scientists have suggested one approach is to plant trees and vegetation that will not be consumed by humans, to absorb heavy metals from the soil.
He noted that efforts must be increased to guarantee more arable land per capita as, at present, the figure is still decreasing because of the growing population.
.