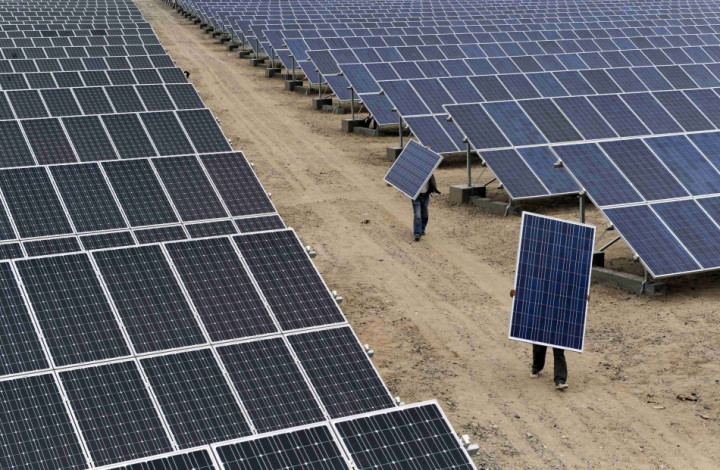 With its ever-strengthening economic position, China is likely to take further measures in its trade dispute with the European Union, according to the official People's Daily newspaper.
The trade spat worsened recently as the European Union announced anti-dumping duties on China's multi-billion-dollar solar exports, despite strong opposition from the world's second-largest economy. The duties were lowered to a fourth from what were proposed initially due to intense lobbying by China of European leaders and industry executives.
In response, China launched an anti-dumping and anti-subsidy probe into wine imports from Europe. Both parties, however, intend to resolve the trade spat through talks.
The People's Daily, the ruling Communist Party's official newspaper, however, charged that the punitive tariffs, despite being lower, have already done a great deal of damage to Chinese solar companies. Solar panels represent more than 6% of China's exports to the EU. Chinese exports of panels and their components to the EU amounted to about €21bn ($27.4bn/£18bn) in 2011.
Chinese solar companies such as Trina Solar, Suntech Power and Yingli Green Energy will be hit by the duties to become effective this week. The move would drive up the prices of Chinese solar panels in Europe.
The newspaper also charged that crisis-hit Europe is not realising that its global power is diminishing.
"We have set the table for talks, (yet) there are still plenty of cards we can play," the newspaper said. "China does not want a trade war, but trade protectionism cannot but bring about a counter-attack. Times change and power rises and falls. Still this has not changed the deep-rooted, haughty attitudes of certain Europeans."
Meanwhile, French wine producers were alarmed by China's announcement of an investigation into EU wine and called for dialogue between Brussels and Beijing. Of the 257.3 million litres of wine exported by the EU to China in 2012, 139.5 million litres came from France.