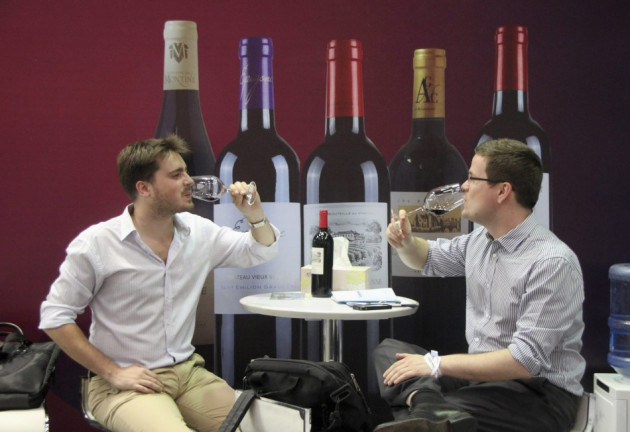 China has launched an anti-dumping and anti-subsidy probe into wine imports from Europe amid mounting tensions over trade disputes between the economic blocs.
Europe recently imposed anti-dumping duties on China's multi-billion-dollar solar exports, despite strong opposition from the world's second-largest economy. However, the duties were lowered significantly due to opposition from some European leaders and industry executives after Chinese lobbying.
Karel De Gucht, the European Union's (EU) trade chief, said the tariffs would initially be 11.8%, representing about a quarter of the duty rates originally planned. De Gucht noted that the tariffs would rise to 47.6% in August if the Beijing government did not take measures to prevent dumping - a practice in which firms sell goods below their fair value.
The EU alleges that dumping by Chinese solar product makers has hurt its domestic manufacturing.
The Chinese government had warned it would take steps to defend its national interests, if any duties were levied against its goods by the EU.
Solar panels represent more than 6% of China's exports to the EU. Chinese exports of panels and their components to the EU amounted to about €21bn ($27.4bn/£18bn) in 2011.
"The European side still obstinately imposed unfair duties on Chinese imports of solar panels," China's Commerce Ministry said in a statement on its website.
The ministry added that the Chinese government had initiated an anti-dumping and anti-subsidy probe into wine imports from the EU following a request by Chinese wine manufacturers.
European wine importers are using unfair trade tactics such as dumping and subsidies to hurt domestic business, the ministry accused.
"We have noted the quick rise in wine imports from the EU in recent years, and we will handle the investigation in accordance with the law," it said in a separate statement.
China imported 430 million litres of wine in 2012, more than two-thirds of which came from the EU, according to Chinese customs figures.