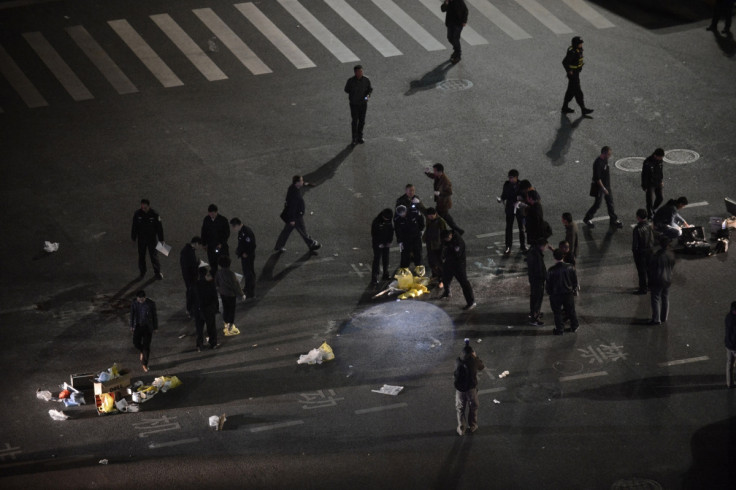 China has executed three men over the attack on 31 people at a train station in Kunming that Chinese media dubbed "China's 9/11".
The country's Supreme People's Court announced Tuesday that Iskandar Ehet, Turgun Tohtunyaz and Hasayn Muhammad had been put to death after being convicted of murder and leading a terrorist organisation in September 2014.
It claimed that the men were part of a group that trained recruits for a brutal random attack on passers-by at Kunming railway station on 1 March 2014, killing 31 people and wounding over 140 others.
The authorities blamed the attack on 'separatists' from China's Muslim-majority northern province of Xinjiang, where hundreds of people have died in riots, terrorist attacks and a spate of killings over the past 12 months.
Chinese government says arrests and convictions for terrorist offences in Xinjiang are up 13.3% in 2014.
Chinese police shot dead four of the attackers at the scene in March and arrested a woman. Patigul Tohti, who was pregnant at the time of the attack and has been sentenced to life, Xinhua reported.
The three other men were arrested trying to cross China's southern border at the end of February, the court said, having trained the group that carried out the attack two days later.
Rights groups accuse the Chinese authorities of widespread discrimination, religious repression and cultural suppression in the Xinjiang Uighur Autonomous Region, which is fueling tensions between ethnic Han Chinese and the native Uigher population.