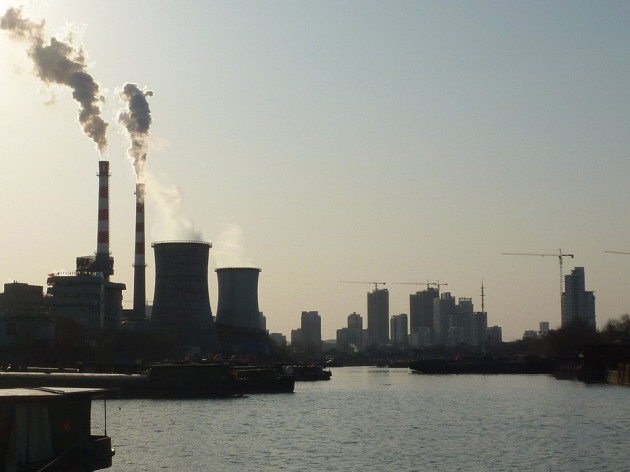 China's trade ministry expects the country's exports to developed markets to improve in the coming months, but has warned that they will slow down in emerging markets due to lower demand.
In a press briefing, Commerce Ministry spokesman Shen Danyang said China's exports to emerging markets fell significantly in September.
China's exports dropped 0.3% in September from a year earlier due to lower sales to Southeast Asia. Sales to the region rose 10% in September, a 17-month low, compared to a 31% growth in the previous month.
Meanwhile, imports increased 7.4% year on year in September. Shen said imports will continue to increase in the coming months as the domestic economy stabilises.
"Although developed countries showed signs of recovery in recent months, some emerging economies are starting to lose growth momentum," Shen said.
"Many risks, such as capital outflows, currency depreciation and rising inflation pressures also exacerbate the economic slowdown in emerging countries."
Fed Tapering Fears
Fears about a possible cut in the US Federal Reserve's massive stimulus programme have prompted investors to withdraw investments from emerging Asian markets.
The huge money outflow is expected to have hurt demand for Chinese goods from these economies, China's fastest growing export market in 2012.
A survey of Chinese exporters conducted by the Ministry found that export orders from emerging economies are fluctuating significantly, and the firms have shaky business confidence for the region.
Chinese exporters are already suffering from the appreciation of the yuan and rising labour costs.
Despite the issues, China expects to meet its trade sector growth target of 8% for 2013 with measures that would allow exporters to post a "mild growth" in the next few months.
US Debt-Ceiling Crisis
Speaking about the US shutdown and the debt-ceiling crisis, Shen said the issues would have negatively impacted China's trade and investment. Earlier, the US leaders approved last-minute deal to end the partial government shutdown and raise its debt ceiling.
"If there had been a U.S. default, it would not only have affected America's own credit rating but would have dragged down growth in the world economy," Shen said.
"It would also have disrupted the global financial system, which would have affected both investment into China and China's outbound investment."
For the first three quarters of 2013, China attracted $88.6bn (£55.4bn, €65.5bn) of foreign direct investment, up 6.2% from the same period last year, according to Commerce Ministry. Outbound direct investment increased 17.4% on year to $61.6bn.