One of China's most renowned ancient towns, boasting stunning Qing and Ming dynasty architecture dating back hundreds of years, is under water.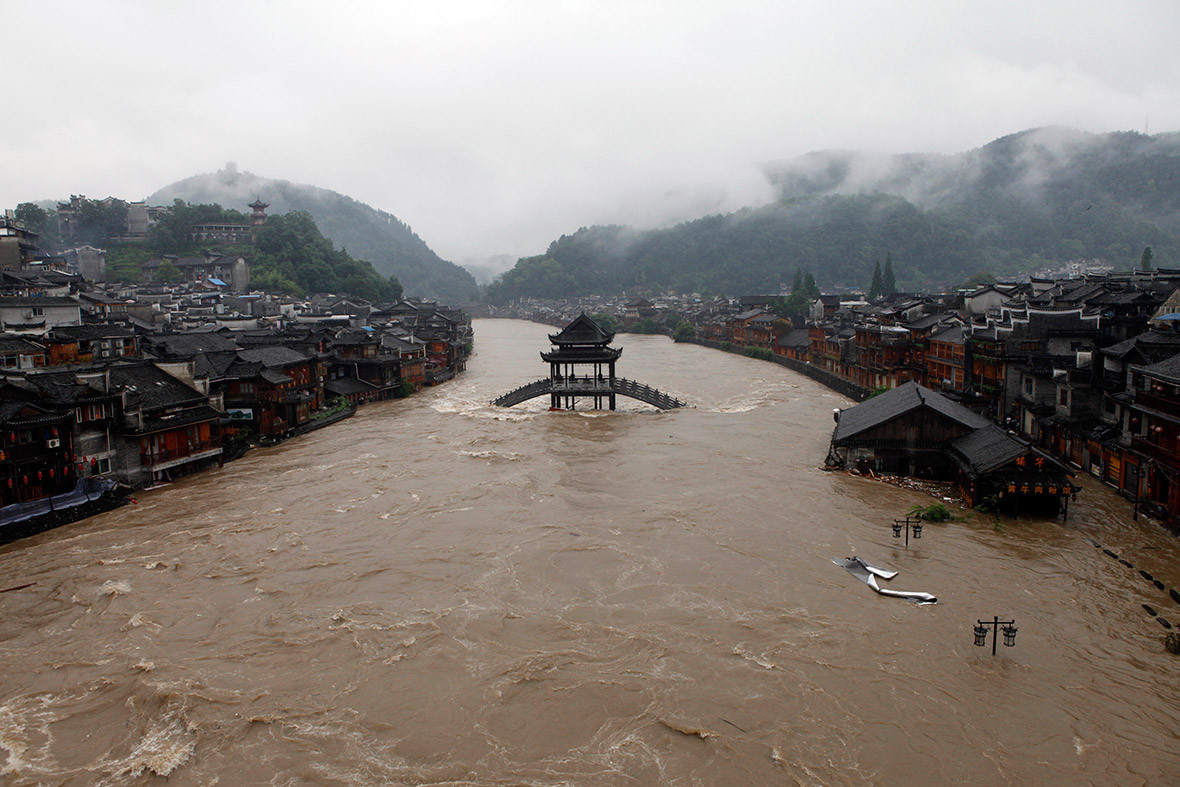 The old town of Fenghuang nestles on the banks of the winding Tuojiang river in a picturesque, mountainous part of Hunan province.
Torrential rain has caused the river to rise more than a metre above its previous highest recorded level, and several bridges have been damaged or destroyed.
More than 120,000 tourists and locals have been evacuated from Fenghuang and the surrounding county.
The ancient town, which has applied for Unesco world heritage status, can attract up to 30,000 visitors a day.