Five days of torrential rain in China have left 26 people dead and up to three million affected.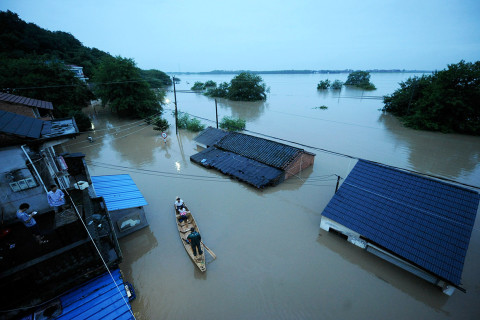 The severe rainstorms led to flooding and landslides and toppled more than 8,700 houses. Hundreds of thousands of people have been relocated in six provinces across China.
Eleven people were killed in Hunan province, where 171,000 people had to be relocated. The economic cost to the region is estimated at £147 million, with 122,700 hectares of crops destroyed.
A school building collapsed in Jiangxi province, killing four people. Local officials reported that 789,000 people had been affected and 123,000 had to be relocated.