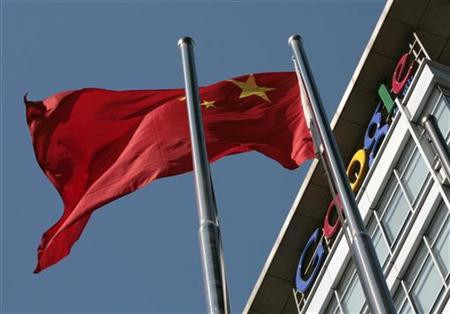 China has suspended three officials and apologised to a woman who was forced to have an abortion seven months into her pregnancy.
The case of Feng Jianmei, 23, caused outrage in China after a graphic photo of her lying on a hospital bed next to a reportedly aborted baby were posted online.
Feng was reportedly forced against her will to have the abortion because she could not pay the 40,000 yuan (£4,000) fine for having a second child. The fine is 20 times the average annual wage of a rural worker in China.
She was forced to terminate her pregnancy' at a hospital in Zhenping on 2 June, said Xinhua, the official news agency.
A spokesman for the authorities in Feng's hometown of Ankang city in Shaanxi province, northwest China, said deputy mayor Du Shouping visited Feng and her husband in the hospital and apologised to them. Three officials, two family planning officials and the head of the township government, would be suspended.
The controversial one-child policy was introduced in China in 1980 to control population and resulted in an increase in the number of abortions.
They peaked in 1983 at 14.4 million - up from fewer than five million a year before 1979 - before coming down as China relaxed the policy to allow rural couples a second child if their first was a girl. Cultural traditions in China value boys above girls.
As Feng and her husband already have a daughter, who was born in 2007, they should have been able to keep the new baby by law. That led to reports that the forced termination was because they were not able to pay the fine.
Chinese law prohibits abortions beyond six months.
One observer said the officials were unlikely to be seriously punished for their reaction to a problem that has existed for three decades. They probably acted on orders to meet the central government's population quotas.
Liang Zhongtang, a demography expert at the Shanghai Academy of Social Sciences, told the Associated Press: "They're just pulling a trick to deal with the public. It's just a pretence.
"This case will end up being ignored and forgotten like similar cases. Things have always been like this. Nobody will be fired."
The government says the one-child policy has prevented an additional 400 million births in the world's most populous country of 1.3 billion.