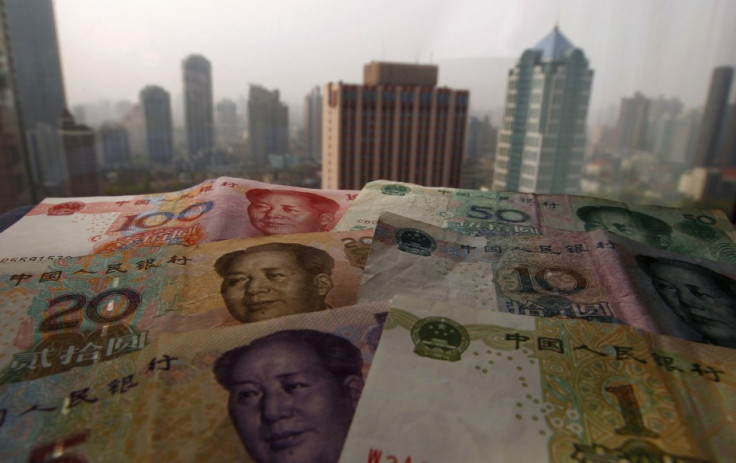 The world's second-largest economy, China, has recorded its slowest rate of GDP growth for three years.
Growth fell to 7.6 percent for the second quarter of the year, the sixth consecutive quarter of decline and the slowest in three years. China recorded 8.1 percent growth in the first quarter of 2012.
The figures also reveal that growth in retail sales, a key barometer of consumer spending, continued to slow over the quarter.
The government is likely to push through a package of policy changes in the next two quarters of 2012, in an attempt to restore growth. Premier Wen Jiabao has already promised several measures, including increased public investment, to stabilise the economy.
Sheng Laiyun, a spokesperson for the National Bureau of Statistics in China, defended the government's handling of the economic situation despite the slowdown.
Sheng said in a statement that the government, "correctly handled the relationships among steady and comparatively rapid economic development, adjustment of economic structures and the management of expectation on inflation," which he added, has resulted in steady development.
China's slowdown is bound to create serious concern among other economies around the world as the country is one of the largest drivers of global growth.
Other countries in the Bric group of fast-growing economies, comprised of Brazil, Russia, India and China, are also experiencing a similar situation.
"Overall, this is a soft landing, but we can see that the Chinese economy is undergoing serious pain. I have 80 percent confidence that the economy will pick up in the third quarter as we have been in a slowdown for six consecutive quarters now," said Xianfang Ren, an economist at IHS Global Insight in Beijing, according to Reuters.
Ren said if the economy does not show an upturn in the next few months, companies will be badly hit, resulting in huge lay-offs.
Market reaction
Stock markets responded positively to the latest GDP figures. Asian and Australian indices surged after the release of the data, while the European markets are also likely to follow the trend.
The MSCI Asia Pacific Index, the broadest measure of regional equity performance, increased 1 percent while Hong Kong rose 0.28 percent and Tokyo 0.14 percent. Sydney and Seoul rose by 0.63 and 0.67 per cent respectively, while Shanghai was down 0.03 percent.
The euro remained weak against the dollar at $1.2200, close to the two-year low of $1.2166 on Thursday. This followed Moody's downgrading of Italy by two notches.