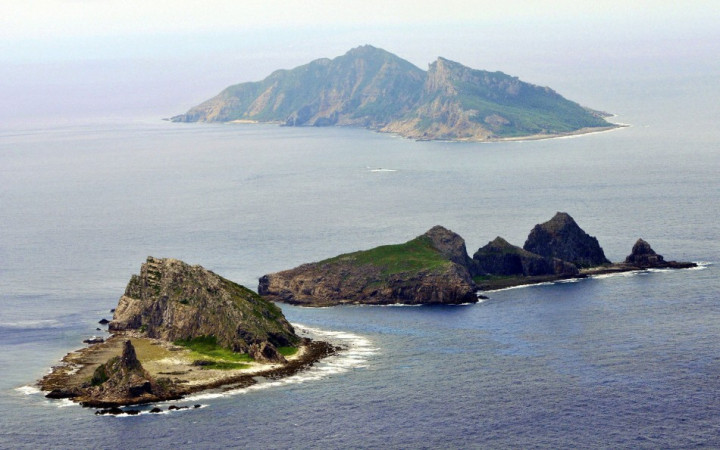 China has redrawn its official territorial map to include a disputed group of islands that has also been claimed by Japan.
China's state news agency Xinhua reported that the islands, known as Diaoyu in China and Senkaku in Japan, feature in the main map of the country with enlarged detail in an inset box in the bottom-left corner of the chart.
"The maps will be significant in enhancing Chinese people's awareness of national territory, safeguarding China's marine rights and interests and manifesting China's political diplomatic stance," Xu Gencai, chief editor of Sinomaps Press told Xinhua.
Another 130 disputed islands and islets in the South China Sea, which previously did not feature in Chinese maps, have been included.
The Diaoyu/Senkaku archipelago in the East China Sea is at the centre of a deepening diplomatic crisis between Tokyo and Beijing.
Both countries claim sovereignty over the small and inhabited islands, which are located south of Okinawa and north of Taiwan.
The archipelago is believed to be rich in natural resources and untouched fishing areas.
The Tokyo government bought the islands from the Japanese family who owned them in September but china has maintained it has been the true owner of the archipelago for centuries.
A diplomatic stand-off has escalated with provocations on both sides, including beach landings by nationalist protesters and naval patrols.
As details of the new map emerged, China's foreign ministry urged the Japanese government "to recognise historical facts and the current situation".
Japan's freshly elected conservative prime minister Shinzo Abe, known as a staunch nationalist, is on an official trip through southeast Asia, where several nations are also at odds with China over territorial claims.
Taiwan, the Philippines, Vietnam, Brunei and Malaysia are involved in different territorial disputes with China over a number of islands in the South China Sea. All the islands in contention are shown as part of China on the new map.