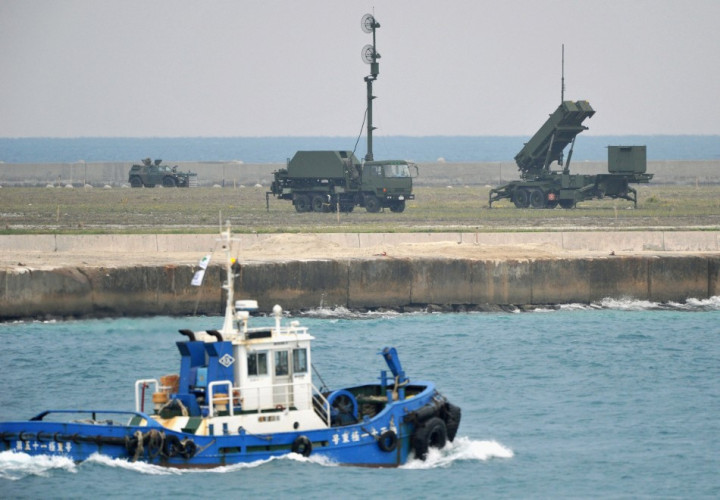 The diplomatic dispute between China and Japan has worsened after Beijing pithily dismissed Tokyo's concerns about an article challenging its sovereignty over the island of Okinawa.
Tokyo lodged a "stern protest" with Beijing after China's Communist party mouthpiece, The People's Daily, published a piece claiming the southern Japanese Ryukyu Islands, of which Okinawa is the largest, should be returned to their ancient patron China.
"We can by no means accept the article in question if it reflects the Chinese government's stance," said Japan's chief cabinet secretary Yoshihide Suga.
"China does not accept Japan's representations or protests," China's Foreign Ministry spokeswoman Hua Chunying replied.
The article, penned by Zhang Haipeng and Li Guoqiang, two academics at China's top state-run think-tank, argued that the Ryukyus were a vassal state of China before being annexed by Japan at the end of the 19th century, and that Tokyo's defeat in World War II should have prompted their return to Beijing.
"Unresolved problems relating to the Ryukyu Islands have reached the time for reconsideration," the scholars from the Chinese Academy of Social Science wrote.
Their arguments echoed similar Chinese claims over a disputed group of islands in the East China Sea, known as Diaoyu in China and Senkaku in Japan, which are at the centre of a deepening diplomatic crisis between Tokyo and Beijing.
"The relevant scholars' academic articles reflect attention and research paid by China's populace and academia to the Diaoyu Islands and related historical problems," Hua said.
The Ryukyu archipelago stretches for about 1,000 kilometres (600 miles) from Japan's mainland, and is home to about 1.3 million people.
Okinawa has become home to several major US military bases since World War II, and today hosts nearly three-quarters of the 50,000 US military personnel deployed in Japan.