China has reportedly maintained unusual silence after Taiwan conducted its first ever disaster response exercise in the disputed South China Sea, undermining Beijing's expectations of holding a consolidated approach to the territorial row.
Taipei held a day-long drill on 29 November as part of its efforts to transform the island into a base for providing humanitarian assistance and to showcase its ability to conduct maritime surveillance.
It was expected that Beijing would react angrily to the incident as it has always wanted Taiwan or any country to respect its sovereignty over the contested waters.
However, China's foreign ministry spokesman Geng Shuang said: "The Nansha Islands, including Taiping Island, are inseparable parts of China. Chinese people of both sides of the Taiwan Strait have an obligation to jointly protect this ancestral property."
Nansha Islands and Taiping Island are also known as Spratly Islands and Itu Aba, respectively. Both China and Taiwan – that Beijing considers part of its own territory – has been claiming maritime rights over the Spratly Island, although in July the UN arbitration court ruled against their claims, favouring opponent Philippines.
China's Taiwan Affairs Office too was reported to have underscored the incident as it said it was paying "close attention" to Taipei's activities, but did not give further details.
Taiwan's exercise has only shown its determination to become a key player in the territorial dispute, said Ian Storey, a scholar on the subject from Singapore's Iseas Yusof Ishak Institute. He told Reuters that officials in Taiwan and experts shared with him their frustration at being made dependent on Beijing, including diplomatically over the South China Sea issue.
He added that Taipei is in a difficult situation as its relations with neighbours in South East Asia and the US could be jeopardised as China expects Taiwan to play a proxy role in its sovereign interests. But any move by Taiwan against China's policies could draw severe consequences from the Communist country.
"It is a tricky position that means they are broadly supportive of Beijing. They want to be seen as pushing their own Chinese claims, rather than Beijing's, even though they are essentially the same," Storey said.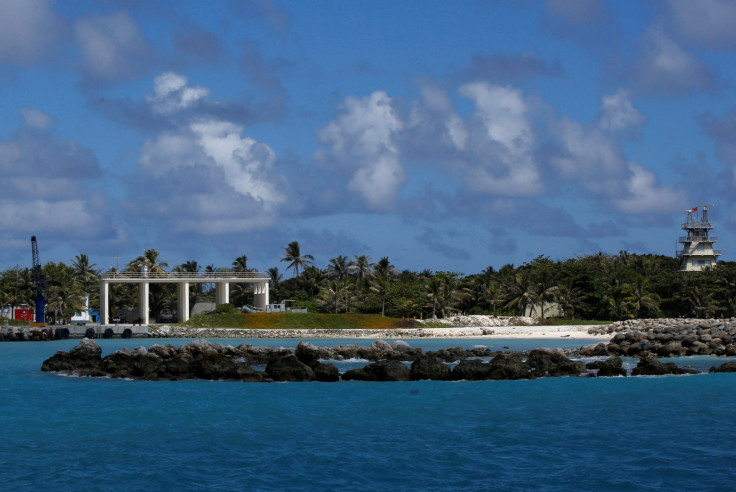 Meanwhile, Wu Shicun, head of the National Institute for South China Sea Studies and a Chinese government adviser noted that if Taipei wants to continue to maintain cordial ties with Beijing, President Tsai Ing-wen must support China and argue that Itu Aba is an island and not a rock.
"Doing so would likely mean that they would threaten China's sovereignty in the South China Sea," Wu said. "If she steps over these red lines, I believe China will take responsive action."
The Hague court demoted Itu Aba declaring it as merely rocks and hence not capable of sustaining human life.