China Surprises Market with Interest Rate Cuts of 0.25%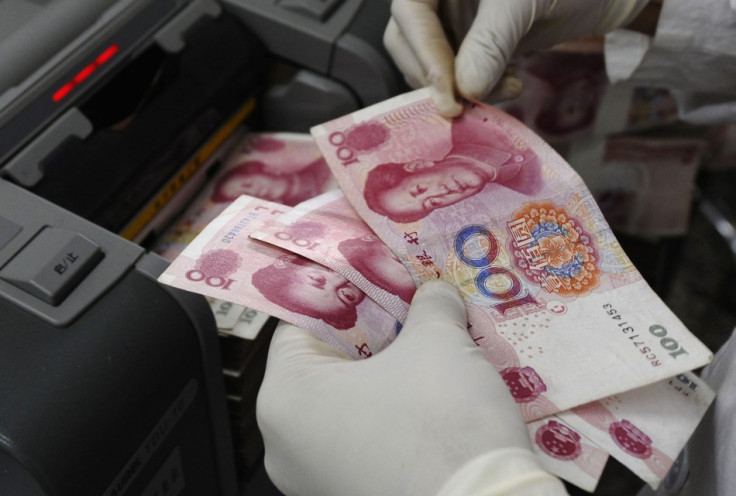 China has surprised the market by cutting its interest rate for the first time since 2008, by 0.25 percent, in a bid to boost the economy amid weakening growth.
China's benchmark one-year lending rate will now be 6.31 percent, while the one-year deposit rate will be 3.25 percent, despite consensus calls from economists that forecasted no cuts, as they believed the People's Bank of China (PBOC) would refrain from cutting policy rates this year, despite China's premier Wen Jiabao vowing to support growth.
However, the cuts show that the central bank has softened the policy rate corridor by allowing banks to set the floor to their lending rates and cap to their deposits rates inside of this corridor.
"We see this move as a prelude to interest rate deregulation," says Woon Khien Chia, analyst at RBS. "While gradually making banks more competitive by cutting down their guaranteed interest profit margin, the next step is probably to switch the policy targets from commercial rates to market rates such as a repo-reverse repo rate corridor. "
China's economy has slowed over the past year but GDP growth figures are still far higher than the ailing Eurozone.
However, Wen pledged to kickstart the economy with more investment projects after the sudden collapse in global trade in late 2008 prompted Beijing to roll-out a 4 trillion yuan fiscal stimulus plan.
"When looking at China data from April, the numbers are down month on month but are actually still significantly up on the year ago level," said Robin Bhar, metals analyst at Société Générale when referring to trade data.
"Our China economist is seeing further slowing to China and has downgraded GDP to 7.9 percent, which is fairly slow for China, when previous years have shown 9-10% growth. However, this is what the government wants. The Chinese government wants to engineer a slowdown and curb inflationary pressures and balance the economy, by leading to more domestic consumption."
Analysts are positive that the interest rate cut is a step towards interest rate liberalisation, then this measure is likely to have one of the greatest longer term repercussions.
"The PBOC's move will be not only be a boost to market risk appetite but also alleviate the constant pressure from onshore Chinese corporates borrowing offshore CNY liquidity by buying USD/CNH forward, in turn pulling up the USD/CNY NDF curve," says Woon Khien.
"The step to soften the policy rate corridor is not only a step to make banks more competitive - it is a prelude to interest rate liberalisation, which is becoming a hot topic after the governor suggested earlier this year that the market is ready for interest rate reform."
© Copyright IBTimes 2023. All rights reserved.