Blood of Healthy Female Virgins Required by Chinese Hospital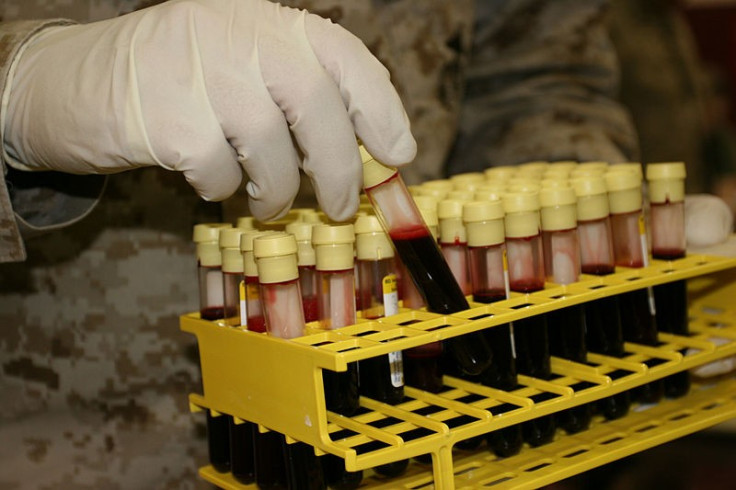 A hospital in China has been criticised after asking for the blood of healthy female virgins.
Researchers at Peking University and Beijing Normal University asked for blood samples from virgins to conduct a study of the human papillomavirus (HPV), a sexually transmitted disease and leading cause of cervical cancer.
The team, based at the Peking University Cancer Hospital, planned to look at potential antibodies to combat HPV.
"To promote the prevention of HPV infection, our group is working on studies of serum antibodies to HPV. We need 100 healthy female college students as blood donors," the notice said.
"Any applicant should meet the requirements of being a virgin, and aged between 18 and 24 years old."
Researchers said that as HPV is a sexually transmitted disease, the virgin blood would be used as a negative control substance. They said only blood that had never been infected with the disease could be used to develop antibodies.
However, their request caused uproar among some internet users, who said it was demeaning to women and promoted virginity worship, China's Xinhua news agency reports.
Traditionally, female virginity was a requirement for marriage in China and, according to AFP, many men still prefer their wives to be virgins.
Sensitive words
This has led to a growth in the market for artificial hymens and restorative surgery so women appear to be virgins. Many commentators say the pressure on women to remain virgins is demeaning and a double standard.
"Male virgins are not needed, just females, how is this science?" wrote one user of Sina Weibo, a social network similar to Twitter.
However other users defended the hospital, saying the advert had been misinterpreted.
"People who curse are basically those who haven't understood the whole story. Learn some science and rationality, rather than criticising others," one user said.
Hospital spokeswoman Guan Jiuping also defended the request, saying: "It's in line with international practice to collect female virgins' blood samples, which serve as negative control substances in HPV research, given that the risk of contracting HPV is low among women who have never had sex.
"Too much attention to sensitive words like 'virgin' and 'sex' is not necessary in this context." She added that the hospital will be more careful with its wording when placing more unusual requests such as this in the future.
According to the Global Times, 50 samples have been collected so far. Asked how they would confirm the study participants were virgins, the researchers said they would have to take the donor's word.
© Copyright IBTimes 2023. All rights reserved.