China: President Xi Calls For Strong Action Against Terrorists After Xinjiang Railway Station Attack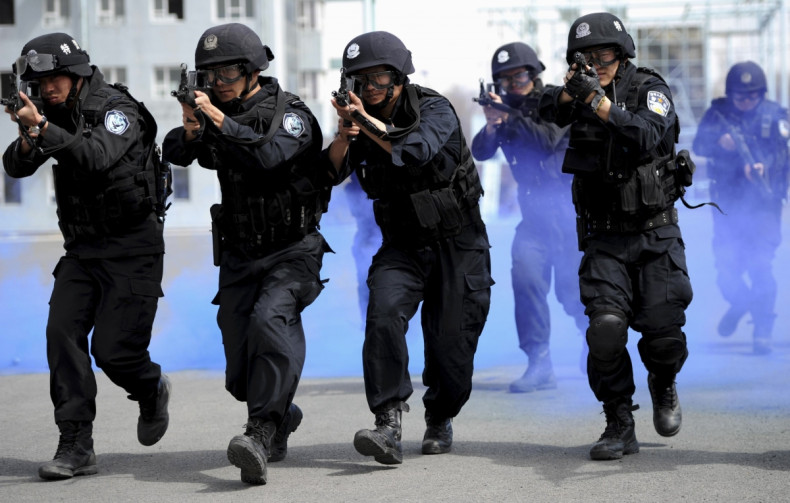 Chinese President Xi Jinping has called for strong action against terrorism, after an attack at a railway station in the restive western province of Xinjiang left three dead and 79 injured.
"The battle to combat violence and terrorism will not allow even a moment of slackness, and decisive actions must be taken to resolutely suppress the terrorists' rampant momentum," Xi said in statement published by the state-run Xinhua news agency.
The assailants wielded knives and stabbed people before detonating the explosives they were carrying, in the Muslim-majority region of Xinjiang, where President Xi was on a four-day tour.
Just hours before the attack, the President had visited a local mosque on the last day of his trip to Xinjiang.
Xinjiang is an autonomous province with a majority of its population belonging to the Muslim Uighur community. The region is frequently hit by ethnic violence and terrorist attacks on civilians, which authorities blame on extremists and separatists.
"I've never expected such a thing could happen to me. If this was deliberate, I can't understand why they hurt innocent people?" Zhang Bin, who was injured while picking friends up from the station, was quoted as saying by the Telegraph.
The Xinhua news agency said that the attack at the railway station on innocent civilians was "a crime against humanity".
"What is yet to find out is who did this for what purpose under whose instigation," the agency added.
The region has seen simmering tension and instability in the aftermath of two recent terrorist attacks on civilians.
In October last year, a car crashed in the Tiananmen Square in Beijing, bursting into flames and killing five people. A Filipino man and a Chinese citizen who were nearby were killed in the bizarre attack, apart from three others in the car, including the driver, his wife and mother.
Two months ago on 2 March, a group of masked attackers, dressed in black indiscriminately slashed commuters at Kunming Railway station in southwest China, killing 29 and injuring another 143.
In 2009, raging tensions between the Han Chinese and Uighur minority led to fierce communal riots in Xinjiang, claiming about 150 lives.