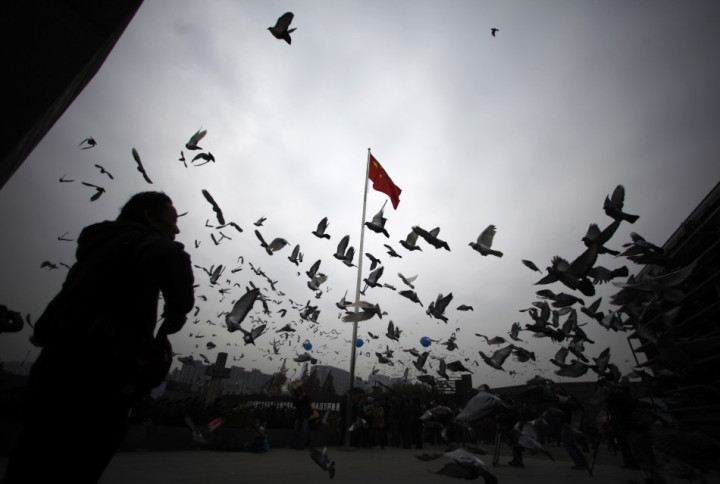 A Chinese Communist party official has been executed for raping a series of underage girls, some of whom were reportedly as young as 11.
Li Xingong, 44, the party's deputy head in Yongcheng city in Henan province, was sentenced to death for sexually assaulting 11 girls from 2011 to his arrest in May 2012, the Xinhua state news agency reported.
"What is wrong with the party that they have animals like this in their ranks?" a netizen wrote on the Sina Weibo microblogging site, according to Reuters.
A brief official statement said only that Li confessed under police interrogation and was denied the right to appeal.
However a number of gruesome details of the case have been widely reported by local media.
The serial rapist was caught by police as he was "committing the crime" in front of a middle school in Yongcheng city in May last year.
Li abused his powerful position and money to lure schoolgirls into having sex with him and then to cover the traces of his wrongdoing.
He reportedly targeted only virgin girls and kept files about each victim on his computer, together with some unrelated pornographic material. Aphrodisiacs, sexual lubricant and scores of condoms were reportedly found by authorities in his car.
Following the arrest, Xinhua citied a report claiming Li was actually responsible for about 100 sexual assaults.
The story triggered an online uproar in China and has receives scores of comments on micro-blogging sites like Sina Weibo.
"Yet another great example of a party cadre," wrote one Weibo user.
"How come he did this for so long without police, or other authorities knowing it?" a woman named Yan told Xinhua. "I hope the local government can explain this soon, or I'll take it that local authorities knew about his crime long before but simply turned a blind eye."
China's ever-growing online audience have recently exposed a series of party officials' crimes and misdemeanours; however it is unusual for party censors to let critical comments against authorities remain online for long and especially to make national news.
Chinese authorities have come under fire from rights groups for the number of people they execute - estimated at some 4,000 a year - and for some are said to be approved by the Supreme Court in response to public outrage. Death sentences are carried out by shooting or lethal injection.